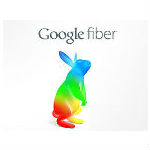 There has been growing speculation regarding intentions for a Google Fiber wireless service to deliver gigabit via fixed wireless in recent weeks. Today's acquisition of wireless ISP Webpass by Google Fiber offers some clarity to that speculation. Google Fiber is getting into the fixed wireless business, perhaps in a big way.
Webpass is a San Francisco based wireless ISP with operations in several markets, including San Francisco, Oakland, Emeryville, Berkeley, San Diego, Miami, Miami Beach, Coral Gables, Chicago, and Boston. With this acquisition, Google Fiber just expanded their ISP business into additional major markets, including Boston, Miami, and Chicago.
"Google Fiber and Webpass share a commitment to creating fast, abundant Internet connectivity in the U.S." commented Webpass president Charles Barr in a blog post announcing the acquisition.  "By joining forces, we can accelerate the deployment of superfast Internet connections for customers across the U.S."
Google Fiber has been searching for a way to deploy ISP services in a quicker, more economical way than overbuilding cities with fiber – a very expensive and time consuming approach. They've been testing fixed wireless in the 3.5 GHz wireless spectrum band in Kansas City for some time. Apparently, they like what they see.
By acquiring an established wireless ISP, Google Fiber wireless service is now accelerating. Webpass claims residential services of up to a gigabit already, although their focus appears to be more on business customers and MDUs.
https://youtu.be/–9lC2WkBJw
With Webpass, Google Fiber gets an established wireless customer base to build upon, and an expanded footprint. Webpass is currently a strict ISP for now, with no TV or phone service. So, we'll have to wait and see how Google Fiber intends to integrate this service – as a wholly owned subsidiary, operating under the Webpass brand? Or will they fully integrate Webpass into Google Fiber and expand its product portfolio?
Regardless, Google Fiber will soon join the wireless ISP business. Time will tell whether this is a first step into a much broader wireless strategy that could bring Google Fiber wireless service to existing markets, and potentially well beyond. We could potentially see rapid expansion of Google Fiber to many more markets, with a much quicker time-to-market posture.
Google Fiber just made the broadband access market in the U.S. much more interesting.