Many consumers may not realize that DIRECTV is now owned by AT&T, and now they may never need to know. AT&T said today that it will sell 30% of DIRECTV and related AT&T linear video businesses to TPG Capital and that the co-owners will operate the businesses as a separate company to be known as DIRECTV.
On a call with investors and media today, AT&T CEO John Stankey sounded a bit forlorn as he noted that this move wasn't what AT&T expected when it purchased DIRECTV several years ago but that the move is "the best way to move forward in the current market."
TPG Capital is the "private equity platform of global alternative asset firm TPG," according to a press release.
The AT&T TPG Deal
Under terms of the AT&T TPG deal, expected to close in 2021, the reincarnated DIRECTV will include the DIRECTV satellite video business as well as AT&T TV and U-verse video but will not include the network infrastructure underlying those offerings, which will be retained by AT&T.
DIRECTV, AT&T TV and U-verse video all offer traditional cable TV-like content, with a lineup of channels that include regularly scheduled programming. While DIRECTV is delivered via satellite, U-verse is delivered over a dedicated path on a fiber or DSL connection, and AT&T TV (which now also includes AT&T TV Now, formerly DIRECTV Now) is delivered over a customer's broadband internet connection.
Linear video offerings have been losing ground to subscription video on demand (SVOD) offerings such as Netflix, Amazon Prime and Hulu that typically are less costly and, some might argue, more versatile than linear TV offerings. Importantly, AT&T is retaining full ownership of its SVOD offering, launched last year and known as HBO Max.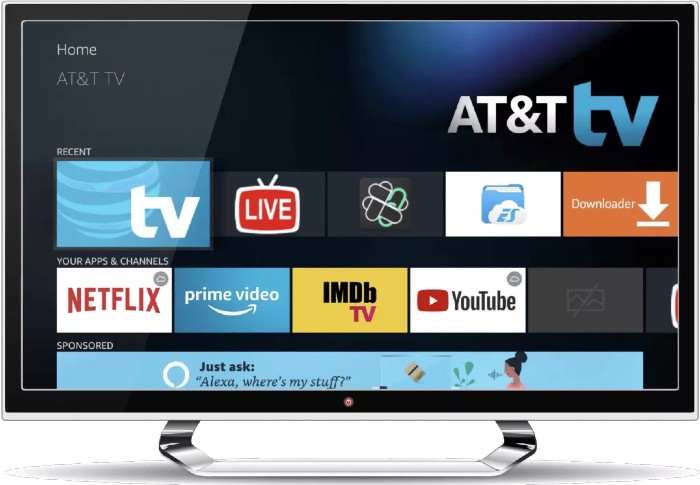 On today's call, Stankey said the deal with TPG will enable AT&T to maintain a "sharper focus" on key business segments, including 5G wireless, fiber and HBO Max.
According to a press release about the AT&T TPG deal, TPG "has been engaged in the evolving landscape of content creation, distribution and consumption, giving it a unique window into consumer preferences that will inform efforts to continue to improve New DIRECTV's video service to better meet customer needs."
The firm has a history of partnering with corporate owners to invest in and carve out non-core businesses, "providing the capital and operational expertise to uncover new value and execute on long-term grown objectives," the release said.
AT&T bought the DIRECTV business, in large part, as a means of gaining scale for its video offerings so that it would be in a position to negotiate better deals with what many in the industry view as increasingly greedy content providers. The TPG deal would seem to enable AT&T to retain that bargaining position.
Cash in Hand
Some investors have been saying for some time that AT&T should sell the DIRECTV business, arguing that the company should be investing more in its core communications business. Activist investor Elliott Management, which managed a range of funds that included AT&T stock, was particularly vocal in saying that. And although Elliot subsequently sold off its AT&T holdings, the idea that a DIRECTV sale would be a good idea for AT&T retained traction.
The news of the AT&T TPG deal came just one day after the FCC released information about winning bids in the record-breaking C-band spectrum auction. AT&T was the second largest bidder in the auction and has committed to spending $23.4 billion for its C-band licenses – a telling reminder of where some say AT&T should be investing its money.
While the $7.6 billion in cash that AT&T will get from the TPG deal won't cover that cost, it could cover a substantial portion of it. The company also recently secured nearly $15 billion in debt, which would appear to be in support of its C-Band ambitions.
Additional information about the AT&T TPG deal, including financial details, can be found in this press release.