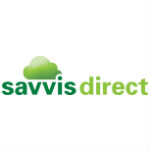 Savvis, the cloud and data center provider subsidiary of CenturyLink, has long been a provider of cloud services to large enterprise customers. Today, CenturyLink announced the launch of savvisdirect, a new service which offers software-as-a-service (SaaS) and infrastructure-as-a-service (IaaS) products to small and medium businesses, enterprises, and developers.
Cloud on Demand
To simplify the description of this new service, which combines SaaS, IaaS and a simplified method for buying them, I'm suggesting that what savvisdirect really offers is Cloud on Demand. Savvis describes the offer as, "A suite of integrated cloud solutions, from infrastructure to applications, that you control. You can browse cloud solutions at any time; sign up for free trials; buy products; and provision, configure and manage your services 24/7."
Products to date for savvisdirect include hosted Microsoft Exchange for email and collaboration, virtual cloud server rental, data storage services, and PC and server backup services, to name a few.
Savvis has created a web portal at savvisdirect.com that acts as an interface for the provisioning and management of these many services. In some ways, savvisdirect is a CenturyLink version of Amazon's AWS cloud services, which targets large enterprises and developers. With savvisdirect, CenturyLink is taking a similar approach, but also going down market to smaller enterprises and businesses.
"With savvisdirect, the customer gets a solution based on a simple credit-card, click-to-buy model. A rich set of predefined Software as a Service (SaaS) solutions are readily available in a marketplace, allowing users to choose solutions for email and collaboration, hosting, development platforms, security tools and backup. Software brand names include Microsoft, Symantec, and McAfee. This approach puts cloud computing services within the reach, financially and operationally, of small to mid-size businesses and expands the CenturyLink cloud portfolio to include business of all sizes," a CenturyLink spokesperson said in an email to Telecompetitor
Carrier Advantages for Cloud
With savvisdirect, CenturyLink moves full speed ahead into the growing cloud services business. Other tier 1 carriers are making similar moves to take on the likes of Amazon for the growing and potentially lucrative offer of Cloud on Demand. Tier 1 carriers see their own facilities based global networks as a competitive advantage.
As an example CenturyLink touts its national 100G backbone network combined with Savvis' global data center footprint as a differentiator. Amazon cannot make similar claims, although it's important to recognize that Amazon AWS is by far the market leader for this important business segment.
What CenturyLink's savvisdirect represents is an expansion of the Amazon AWS value proposition to a broader audience. CenturyLink and carriers like it see a growing opportunity to bring cloud services to and simplify them for smaller businesses and enterprises.
"There are similarities to AWS although we are focused more on the business user than the developer. Amazon has tapped a need in delivering on-demand infrastructure for technologist which is impressive. We would look to offer similar options for the next wave of users that need a simple way to get started and need a cloud that just works. You don't need to be a techie to use savvisdirect,"  CenturyLink said in an emailed statement.
The goal is to offer a complete suite of IT services in a simplified on-demand fashion, where end customers buy as few or as many capabilities as they need at any given time. In so doing, carriers like CenturyLink are monetizing their network assets and diversifying their revenue sources.