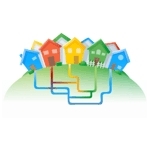 A new Google Fiber 100 Mbps tier may shed some light on the competitive realities of the gigabit marketplace. Google is introducing this cheaper 100 Mbps offer for $50 in their forthcoming Atlanta market.
This is the first sub-gigabit tier offered by Google Fiber, besides the "free" basic tier of 5 Mbps package they've offered in other Google Fiber markets. The Google Fiber 100 Mbps offer is priced at $50 and offers symmetrical speeds. Their gigabit tier remains priced at $70, as does their double play of $130 for gigabit and video. The free gigabit tier is currently not advertised in Atlanta.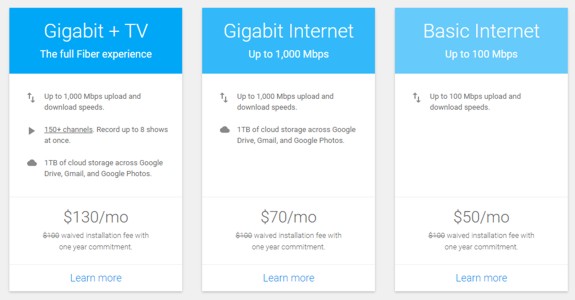 Atlanta is shaping up to be a hyper-competitive market, with Google, AT&T, and now Comcast planning or already offering gigabit services there. Is this new strategy by Google Fiber a pre-emptive competitive tactic, or does it shed light on demand (or lack thereof) for gigabit broadband at a $70 price point? My guess is it's a little bit of both.
Google Fiber 100 Mbps – A New Competitive Benchmark?
Seventy dollars for broadband is high, even with the benefits of 1,000 Mbps. Offering a $50 100 Mbps option makes sense, considering 100 Mbps is still quite fast.
Competitive pressures are causing many service providers to review pricing strategies. Verizon for example, recently offered a triple play bundle of 100 Mbps, a 'skinny" bundle of TV, and home phone service for $70. Perhaps trying to get ahead of pending gigabit competition from Comcast (although, interestingly enough, Comcast has not yet announced a gigabit market that already has FiOS present, giving Verizon a continued pass on gigabit competition). We may find that even with all the gigabit talk, the real ultra-broadband competitive benchmark for the marketplace is 100 Mbps.
Google Fiber Leverages Existing Fiber
Google Fiber is also trying to get to market more quickly in Atlanta by leveraging existing fiber infrastructure, rather than waiting to overbuild the entire market with their own fiber. Google Fiber is taking pre-orders for some Atlanta market apartment buildings now.
I expect this strategy to broaden, given Comcast's move into gigabit and the relatively quick speed in which they will be able to offer gigabit services. It takes a long time to overbuild a market with FTTP, measured in years. Comcast can turn gigabit on in a given market in a matter of months