Sponsored Content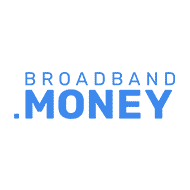 About Broadband.money
Broadband.money is the fastest way to discover and win broadband grants in your area. Apply to many programs at once, get expert help, line up matching capital, team up with community partners, and much more. Get your share of the more than $75 billion of federal, state and local broadband grants issuing over the next few years. Get started today: pre-enroll at broadband.money. Ready is the parent company of Broadband.money.
In 2013, United Electric Cooperative of Savannah, Missouri began providing high-speed internet to unserved and underserved co-op members. United leveraged funds from the American Recovery and Reinvestment Act for this expansion to initially bring internet to over 5,000 homes and businesses.
United, now operating under a subsidiary United Fiber, expanded its service area to over 40 communities. Recently, United Fiber announced an expansion into the city of St. Joseph, Missouri.
This expansion phase has led United to explore its legacy support systems. United Fiber's needs simply outgrew the capacity and capability of the software it used for day-to-day operations.
In 2021, United Fiber started a partnership with Ready to supplement United's existing software platform and provide United with much-needed geospatial and business intelligence tools.
Ready solutions helped United Fiber address pressing issues related to outage management and exploring additional broadband funding opportunities. Software from Ready provides key information and additional data sets which supplement the data that United can access on their own.
United is now looking to further expand its broadband reach with help from new broadband funding sources including the NTIA BEAD program.
Read this case study of United Fiber and how its partnership with Ready is allowing the utility to maximize its broadband opportunity. Download it here.