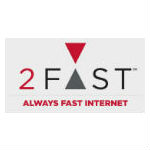 In today's broadband wars, symmetrical broadband, or the same download and upload speeds, has been a weapon used by fiber based broadband providers over their cable competitors. Verizon has used it effectively with FiOS. You can now add Frontier, who has unveiled their 2Fast symmetrical broadband tier in Washington and Oregon markets.  The service will eventually be available in all Frontier FiOS markets.
Frontier 2Fast
Frontier began offering a 100 Mbps tier over their FiOS properties last fall. This new symmetrical service comes in 4 speed tiers: 30/30 ($39.99), 50/50 ($64.99), 75/75 ($74.99), 100/100 ($84.99), and 150/150 ($124.99). This identified pricing is month-to-month and does not require a contract. It also includes a three year price guarantee according to data provided to Telecompetitor by Frontier.
Frontier competitor Comcast in their Portland, Oregon market is offering the following comparable packages (according to a web search on comcast.com): 25/5 ($39.99 for first 12 months), 50/5 ($44.99 for first 12 months), 105/10 ($49.99 for first 12 months). Comcast pricing increases significantly after 12 months. These new offers from Frontier seem very competitive to Comcast's line-up.
"This is something our competitors don't offer," Vicky Oxley, Frontier Vice President and Washington general manager proudly boasts in a press release announcing the new service.
Fiber based broadband services creates this symmetrical competitive advantage over HFC/DOCSIS based competitors, so it's no wonder fiber providers like Verizon and Frontier are taking advantage.
Frontier FiOS Expansion
Frontier is in the process of dramatically expanding their FiOS footprint beyond Oregon, Washington, and Indiana.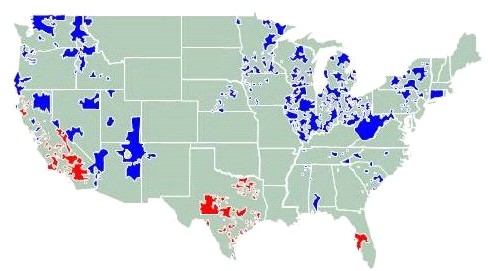 Their pending $10B transaction with Verizon will add roughly 3.2 million FiOS customers to their current FiOS customer base of around a million or so subscribers. This Frontier FiOS expansion would add markets in Florida, Texas, and California.