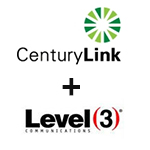 With FCC approval of the CenturyLink Level 3 merger announced today, the stage is set for the deal to close Wednesday, CenturyLink said today.
The deal already has received all other necessary approvals, a press release states.  Earlier this month, the Department of Justice approved the deal with relatively few conditions. Also this month, California approved the deal, marking the final state approval that CenturyLink needed, according to a press release.
FCC Approval of the CenturyLink Level 3 Merger
The combination of CenturyLink and Level 3 is expected to bring big changes to the enterprise and wholesale telecom markets.
The combined company is expected to get up to three quarters of its revenue or more from the enterprise and wholesale market, making it by far the most enterprise and wholesale-focused of the top five companies serving that market. The next most enterprise-focused of the five is AT&T, which as of when the CenturyLink Level 3 deal was announced a year ago, was getting only 17% of its revenue from the enterprise and wholesale market.
The announced acquisition price was $34 billion, including assumption of Level 3 debt.
At that time, a merged CenturyLink Level 3 also was expected to rank second among U.S. providers measured by enterprise and wholesale revenues, with an estimated $18.8 billion in annual revenues, compared to AT&T's $32.5 billion. The combined company would have network facilities in more than 350 metro areas in 60 countries, CenturyLink said.
Executives of the two companies at that time said the merged company planned to continue Level 3's traditional strategy of being the lowest-cost provider of services.
Emphasizing the enterprise and wholesale strategy would seem to be a smart move for CenturyLink which, unlike the larger former Bell companies AT&T and Verizon, lacks a wireless business.