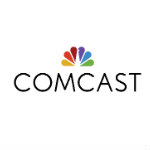 Comcast reported 2Q 2020 results last week, calling it its best 2Q broadband performance in 13 years. With broadband well in hand, attention is now turning to Comcast streaming strategy, with hopes to do the same for it.
Admittedly, the use of the term broadband domination is a bit of hyperbole. But when compared with its national rivals, namely AT&T and Verizon, broadband domination, at least for wireline broadband, is not too far of a stretch.
Consider that in the middle of a pandemic, Comcast added 323K broadband customers in 2Q20. Verizon and AT&T lost a combined 115K (including fiber and DSL customers). Even if you count just the telcos' fiber net adds, Comcast had 37% more broadband net adds than AT&T and Verizon's combined fiber net adds (235K).
Both AT&T and Verizon cited pandemic challenges for their 2Q20 broadband performance. But somehow Comcast worked its way through those challenges. Comcast now counts 27.2 million residential broadband customers, compared to a combined total of 20.3 million for AT&T and Verizon, or 34% more total broadband customers than both of them combined.
Comcast isn't slowing down on the broadband front. According to David Watson, CEO of Comcast Cable, Comcast only has about 50% penetration for broadband, suggesting they have a lot of runway for additional growth.
The existing DSL base for all large telcos, a prime target for Comcast (and all DOCSIS-based cable competitors) to take, is still relatively large. Verizon and AT&T alone have over 10M DSL (including FTTN) customers.
Comcast Streaming Strategy
With broadband well in hand, Comcast is turning more attention to streaming video. The leadership team discussed the Comcast streaming strategy including a goal of replicating the company's broadband performance with the next generation of its legacy video business, streaming video.
Commenting on the role of streaming for Comcast's future, Chairman and CEO Brian Roberts put it into some context when responding to a question about streaming on the company's 2Q 2020 earnings call. "But I think you were touching on, obviously, a critical set of subjects here. The company is really trying to lean into streaming," said Roberts. "And we are, I think, somewhat uniquely positioned to do this in ways different."
This strategy began some time ago, with the introduction of Xfinity Flex, Comcast's streaming video player. Flex features a variety of streaming services, including the Sling streaming TV platform from competitor Dish. Back in May, Comcast announced Flex had surpassed one million subscribers. Streaming platforms are also available through Comcast's flagship pay-TV interface, X1.
The next major installment in the streaming strategy is Peacock, Comcast's streaming TV service to rival Disney+, HBO Max, Netflix and others. It offers both free ad-supported and premium subscription models, featuring content from NBCUniversal's vast content library, but also includes content from ViacomCBS. Peacock will gain exclusive streaming rights for The Office next year, as an example.
Comcast announced 10 million sign-ups for Peacock on its 2Q 2020 earnings call.  Comcast also already owns 1/3 of Hulu.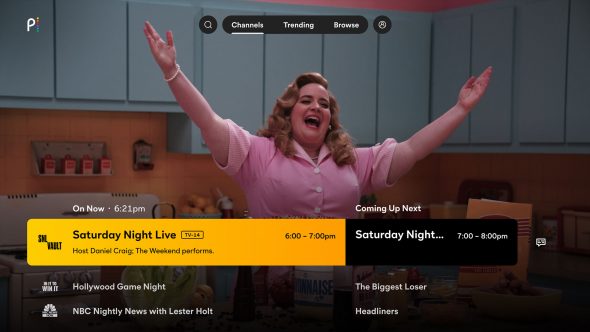 The next phase of Comcast's streaming strategy is to leverage its Universal film business. That business unit recently struck a deal with AMC Theaters, one of the largest operators of movie theater screens, to dramatically shorten the window between theatrical release and digital streaming.
With the new deal, Universal can begin video-on-demand streaming for its films three weeks after they debut in AMC's theaters. That's a big shift from the traditional 60 to 75 days. The theater chain will reportedly get a share of the VOD revenue.
The pandemic has already weakened the theater business. With this deal in hand, others may follow, shifting more viewing to on-demand, creating better direct-to-consumer paths for video streaming for Comcast and others.
"Movie consumption on Peacock, for example, has been higher than we thought it would be and really across all of our platforms," said Jeff Shell, CEO of NBCUniversal on the earnings call. "So as things transition, as Brian talked about, the streaming movies are life."