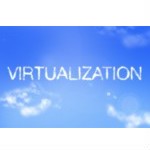 AT&T ECOMP technology is critical to the company's ambitious software defined network (SDN) plans, which include significantly influencing the SDN ecosystem. The company is hoping the internally developed software will gain wide acceptance throughout the industry.
"Think of it as a network operating system for the automation layer," said Chris Rice, Senior Vice President – Domain 2.0 Architecture and Design for AT&T, in an interview.
Such functionality is an essential element of AT&T's vision for a more agile and economical software-controlled network. To further that goal, AT&T hopes to drive a SDN ecosystem of telecom and cloud service providers and vendors using ECOMP. Just how serious the company is about this became clear several weeks ago when the company said it would release the ECOMP platform into open source so that developers from other companies also could use it.
What is AT&T ECOMP?
ECOMP provides SDN controller functionality based on Open Daylight guidelines.  But there's more to ECOMP than that.
While SDN controllers are designed to centralize control of network devices, ECOMP also provides an automation layer controlling higher-layer virtual network functions (VNFs). Examples of VNFs include capabilities such as firewall or WAN acceleration, which AT&T recently launched internationally.
Controlling VNFs entails eight separate functions such as instantiation, policy and portal capability – and AT&T implemented these functions via eight separate modules, Rice explained.
In adopting this approach, AT&T's goal was to "keep it as simple as possible but no simpler," Rice said. "These are the functions we would need to run the network effectively."
Rice likened the process of creating a VNF to using a recipe to create a dish. Using what AT&T calls "master service orchestration," ECOMP "gets information from different places – part of the implementation is to go to the network controller to get things done and part [of it] is to go to the application controller and get things done," Rice explained.
Wide adoption of ECOMP would essentially mean that multiple service providers would use the same recipe to create a VNF. And AT&T sees that as a means of simplifying interoperability and speeding industry adoption of VNFs.
ECOMP has been deployed in various parts of AT&T's network for two years. The carrier's target timeframe for releasing ECOMP to open source is the first quarter of 2017. The company already has seen significant interest in ECOMP from other companies in the SDN ecosystem, Rice said.
Image courtesy of flickr user Blue Coat Photos.