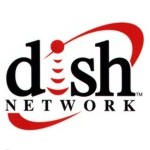 The possibility of DISH Network offering fixed broadband in rural areas could be in jeopardy now that the FCC has denied bidding credits in the recent AWS-3 spectrum auction to two companies that are majority owned by DISH. The bidding credits, intended to give small businesses a leg-up in the auction, would have entitled the entities – SNR Wireless and Northstar Wireless – to pay less than they actually bid on spectrum.
DISH was one of the biggest winners in the AWS-3 auction, winning between $13 and $14 billion worth of spectrum in total. The credits would have reduced the amount owed by $3.3 billion.
Bidding Credits Rejected
In a statement, FCC Chairman Tom Wheeler said the DISH partners were not the types of companies for whom the bidding credits were intended. "Small businesses require an on-ramp into the mobile marketplace to provide more choices for consumers," he said. "Our competitive bidding rules were designed to do just that – give bona fide small businesses an opportunity to acquire valuable spectrum. Today, our review of two winning bidders in the recent AWS-3 auction has concluded that they in fact are not eligible for bidding credits. I'm proud that our thorough, fact-based analysis ensures that bidding credits only go to the small businesses our rules aim to serve."
The Wall Street Journal reported previously that the DISH affiliates would not be able to simply walk away from their commitments to purchase the spectrum. But on a recent earnings call, DISH Chairman and CEO Charlie Ergen reportedly said the move could effectively put a stop to any plans the company had for a network build-out, as the company could be forced to sell or lease all of its spectrum holdings.
DISH already had considerable spectrum before the AWS-3 auction, including spectrum initially intended for satellite use but for which the company gained permission for terrestrial use. Some industry observers have long been skeptical about DISH's ability to build a wireless network, arguing that the company's plan all along has been to sell its spectrum – a move that could be lucrative, but which would not be strategic.
And strategic moves are what DISH needs at a time when its traditional pay TV business is threatened on several fronts – including from OTT video, from TV Everywhere offerings that integrate fixed and mobile video service and from diversified competitors' multi-play service offerings.
What's Next for DISH?
According to rumors, DISH and T-Mobile were in talks to merge as of a few weeks ago, with some industry observers arguing that DISH's spectrum was the key attraction for T-Mobile. Ergen's comments about potentially selling DISH's spectrum could indicate that those talks have fizzled out. Alternatively, Ergen might simply be bluffing, perhaps in an attempt to get T-Mobile – or another potential suitor — to take action.
AT&T's recent acquisition of DISH's arch-rival DirecTV illustrates another possible path for DirecTV. Since the acquisition, AT&T has launched a campaign to convert DirecTV customers to AT&T wireless service. AT&T also now is in a better position to negotiate with video content providers.
Longer term, there are other potential synergies – such as using DirecTV installers to install antennas to boost the signal for a fixed LTE offering or freeing up bandwidth over AT&T's landline broadband lines for Internet service by shifting at least some of its video service to a satellite delivery model.
It would seem logical that DISH could have similar appeal to one of AT&T's competitors. Verizon might seem to be a logical acquirer as it also would like the cross-sell capability and the content negotiation clout. Verizon also would likely find DISH's spectrum holdings attractive, although the companies might be wary of how the FCC would feel about that.
I also wouldn't rule out someone a bit smaller as a potential acquirer—perhaps CenturyLink, although I doubt that company would want DISH's spectrum.
The cable companies would appear unlikely to be interested in DISH because the FCC would likely view that as a monopolistic move on the video service side. That leaves Sprint and T-Mobile – and I would argue that either of these companies might be interested in acquiring DISH. Not only would they get valuable spectrum and a video offering; this also could be a route into the terrestrial broadband market via a fixed LTE offering along the lines of what DISH already has tested.
So maybe that initiative isn't dead. Maybe it's just on hold for a while.