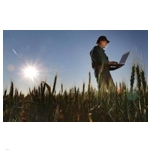 Wireless internet service providers (WISPs) have never been coy regarding their opinion of the universal service fund (USF) and its impact on their business. Many WISPs feel the USF unfairly rewards incumbent providers with subsidies and undermines their ability to compete. The latest iteration of the USF is the Connect America Fund, which aims to shift the USF from funding voice centric networks to building and supporting broadband infrastructure.
The trade association representing WISPs, WISPA recently singled out CenturyLink, arguing the newest tier 1 telecom service provider should not be entitled to Connect America Funding for broadband build outs, at least in areas where their members already serve.
"The Wireless Internet Service Providers Association (WISPA) opposes an FCC waiver request filed by CenturyLink that, if approved, would entitle CenturyLink to federal subsidies from the Connect America Fund for broadband deployment in areas already served by Wireless Internet Service Providers ("WISPs")," states WISPA in a press release outlining their opposition.
The WISPA-CenturyLink dispute is illustrative of the many controversies regarding the new Connect America Fund. The issue is building momentum because select 'price cap' carriers need to decide in short order if they intend to tap $300 million in Phase I of the Connect America Fund program for broadband build outs. Frontier has already decided to move forward, and will receive $775 per line in support to bring broadband to 92,876 new households at a total cost of $71,979,104. A few WISP representatives have shared their less than enthusiastic view of the Frontier move  with us.
Other carriers who need to decide a CAF course of action include Alaska Communications Systems, AT&T, CenturyLink, Consolidated Communications, Fairpoint Communications, Hawaiian Telecom, Virgin Islands Telephone Co., Verizon and Windstream.
WISPA is particularly concerned about CenturyLink because according to WISPA, CenturyLink has requested a waiver for Phase I CAF funding, in order to receive funding to serve territories that are already served by existing WISPs. "They want to treat WISPs the same as satellite broadband when it comes to phase I of the CAF," WISPA board member Matt Larsen told Telecompetitor today in a phone interview.
Should the price cap carriers choose not to accept phase I CAF funding, the next step is reverse auctions, where carriers bid to serve unserved territories, with the lowest bid winning the funding. For WISPs though, the reverse auction mechanism doesn't hold much appeal either. Reverse auctions will only be open to qualified eligible telecommunications carriers (ETCs), which most, if not all WISPs are not.
"We don't think direct government funding to carriers like CenturyLink is needed for broadband. If there is to be any government funding or involvement, we would prefer the government offer a voucher program direct to consumers and allow them to choose which broadband service provider they want," said Larsen.