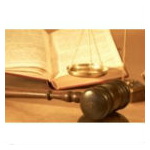 The state of Wisconsin has passed a bill aimed at making it easier for network operators to deploy broadband, which Governor Scott Walker signed late last month. The Wisconsin broadband legislation, which was spearheaded by the Wisconsin State Telecommunications Association (WSTA), lays out requirements that "political subdivisions" such as cities, towns and counties must meet in order to obtain a "Broadband Forward!" designation. The subdivisions are required to adopt ordinances spelling out those requirements.
The Wisconsin Broadband Legislation
The Wisconsin broadband legislation includes the following requirements for communities to obtain the Broadband Forward! designation:
Imposing permit fees of no more than $100 for network operators and prohibiting additional fees
Prohibiting moratoriums on applications, permits or cable installation
Requiring communities to inform network operators within 10 days if an application is incomplete and to provide an explanation of why it is incomplete. If this notification is not provided, the application is considered to be approved
If an application is denied, the community must provide evidence that the decision is not arbitrary or capricious
"The voluntary approach to predictable permit approval timelines and reasonable fee structures in [the bill] can facilitate a more efficient use of scarce state, federal and private sector resources," said William C. Esbeck, executive director of the WSTA, in testimony about the bill for the Wisconsin Senate Committee on Workforce Development, Public Works and Military Affairs.
The deadlines included in the act should help network operators meet construction timelines during Wisconsin's relatively brief construction season, Esbeck told the committee. He also noted that "having reasonable fees can help foster the win-win approach to broadband expansion. Unfortunately, we have encountered some communities that view broadband projects as an opportunity to create a new revenue stream by assessing unreasonable fees."
Two Important Trends
The Wisconsin "Broadband Forward!" news illustrates two important trends in the broadband business: heightened awareness of the importance of cutting through red tape to spur broadband deployment and the creation of catchy phrases to call attention to broadband preparedness.
How broadband providers can cut through red tape has received a lot of attention since Google achieved breakthroughs in Kansas City that improved deployment economics enough to help justify additional broadband investment in the community. Several entities have recommended best practices for municipalities wanting to attract broadband investment and Google and others have begun demanding that communities adopt such practices before they will consider deploying broadband in those communities.
As for catchphrases, a recent example is the "Fiber Ready" designation that AT&T and the state of Georgia are using for industrial parks where high-speed broadband can be readily installed. Another example is NTCA – The Rural Broadband Association's "Smart Rural Community" designation, which indicates that a community has deployed broadband to support educational, healthcare and economic development initiatives.
And the State of Indiana previously passed legislation similar to what just passed in Wisconsin that uses the term "Broadband Ready" for communities that adhere to certain pro-broadband policies.