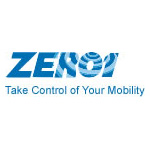 Las Vegas-based Zer01 Communications announced the nationwide launch of its unlimited voice, data and Web mobile wireless service yesterday, July 1. Dubbed Zer01 Mobile, the mobile virtual network enabler (MVNE) will offer a wholesale wireless VoIP and data service, targeting retail wireless distributors, or MVNOs, throughout the U.S. With this service, which runs over AT&T's wireless network, subscribers will get unlimited access to mobile voice, data and Internet service for one penny less than $70 per month. An additional $10 per month enables users to make international calls to 40 locations.
The service leverages licensing of patent-pending, VoIP-based Veritable Mobile Convergence technology and a new breed of virtual network operators to provide subscribers with VoIP phone calls and text messages via cellular networks, Web access with the ability to download music, movies and other content, as well as transmit and receive data on an unlimited, nationwide basis. A software module is added to subscribers' SIM cards in order to access the service, a process that takes as little as five minutes, according to the company.
We'll have to watch this experiment. On the surface, it seems like a decent proposition. Unlimited voice and data for $70/month with no contract and access to smartphones, including BlackBerry and WinMo devices (no iPhone yet though). But as many a company has learned, press releases alone don't prove anything. Zero01 has a lot to prove – scaling a wireless VoIP platform over another carrier's network, while also managing multiple MVNO relationships is a tall order. Should it prove successful, Zero01 will deserve a lot of credit.