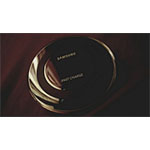 More than eight in 10 consumers have heard of wireless charging on mobile phones and one in four have used it, according to a wireless mobile phone charging survey from IHS Markit. Awareness has continued to rise over the past 12 months in the U.S., U.K. and China, with overall awareness increasing from 36% in 2014 and 76% in 2015, according to IHS Markit's ¨Wireless Charging Consumer Insights Report.¨
Practically all – more than 98% – of those who have used wireless mobile phone charging said they would choose to have the feature again, IHS Markit highlights in a press release about the wireless mobile phone charging survey.
"Awareness is the first step in creating demand, and more products from mainstream manufacturers will need to be made widely available to keep the momentum going," IHS Markit wireless power analyst Vicky Yussuff was quoted as saying.
"In fact, Apple is expected to release a wireless-charging-enabled iPhone in the next 18 months. This would mean both of the top two key players in the smartphone market would be on board, no doubt pushing consumer awareness closer to the 100 percent mark."
Wireless Mobile Phone Charging Survey
Wireless charging was first introduced in 2015 when it was incorporated within Samsung Galaxy smartphones, the Apple Watch and other popular mobile devices. Positive consumer response prompted OEMs to incorporate it in other devices, the result being that the wireless charging receiver market soared 160% year-over-year in 2015, with annual global shipments totaling 144 million units.
That said, wireless charging will be included in just 10% of smartphones shipped this year, IHS Markit forecasts. Usage is where the investment and market rubber meets the road, the market research company points out.
Lack of availability has hindered consumer usage. One in five survey respondents said they had used wireless mobile phone charging in 2015. That rose just five points to 25% this year, according to the IHS Markit wireless mobile phone charging survey.
Besides including wireless charging in more handsets, suppliers should improve wireless charging so that it can better compete with other smartphone features, IHS Markit says. Longer battery life was the most wanted feature, with 47% of survey respondents saying they'd like to see it. They ranked fast-charging second.
"This finding highlights the threat fast charging for mobile phones could pose to the wireless charging industry," Yussuff said. "The release of medium power solutions and a general shift in charging patterns for wireless charging users still suggest a bright future, though."
Lack of access to wireless charging points is another hindrance. While half of the survey respondents said they had used wireless charging in a public place, wireless charging transmitters accounted for less than 2% of transmitter shipments last year.
Furthermore, more than 45% of those who said they had used wireless charging said they did so more than once a day. That compares to 25% of respondents overall.
"Consumers are already using wireless charging as a means to top up their devices' batteries, rather than a means to complete a full charge," Yussuff said. "Wireless charging tends to be a complimentary feature – not a replacement – to wired charging on mobile phones.
¨It is a convenience benefit with overwhelmingly positive consumer feedback; therefore, the continued challenge is finding ways to capitalize on wide consumer awareness, to get these devices into more consumers' hands, so they can experience the benefit of wireless charging first-hand."
ABI Research expects wireless charging to fuel growth in the secondary market for mobile phone accessories. In May, ABI forecast revenues in the secondary market for mobile phone accessories will reach $110 billion by 2021. Contributing to the rise, ABI said it expects wireless charging pads will become much more prevalent over the next five years.
"Specifically, emergency charger shipments are taking off, as consumers' dependence on mobile phones is leading to quicker power consumption and the need for more frequent charging at different locations," Lu concluded. "Given users' attachment to their smartphones and their wants and needs to personalize and protect them, the aftermarket mobile accessories market is showing no signs of slowing down."
Image courtesy of flickr user Honou.