The average mobile download speed for all carriers in the last quarter of 2017 and the first quarter of this year was 19.08 Mbps and the average upload speed was 11.92 Mbps, according to Wirefly. Researchers at Wirefly also found Verizon to be the fastest wireless provider using several different metrics.
Speeds were computed by Wirefly and project partner SourceForge in three ways: combined (90% download and 10% upload), download and upload. The four major carriers finished in the same order in each of the three categories: Verizon, AT&T, T-Mobile and Sprint.
Fastest Wireless Provider
Verizon was the fastest overall at 19.92 Mbps, followed by AT&T at 18.26 Mbps, T-Mobile at 17.29 Mbps and Sprint at 14.77 Mbps. Verizon also was the fastest on the download side at 20.44 Mbps. It was followed by AT&T at 19.11 Mbps, T-Mobile at 18.08 Mbps and Sprint at 15.60 Mbps. Verizon completed a triple win with the fastest upload speed at 15.26 Mbps. Second was AT&T at 10.53 Mbps, T-Mobile at 10.19 Mbps and Sprint at 7.27 Mbps.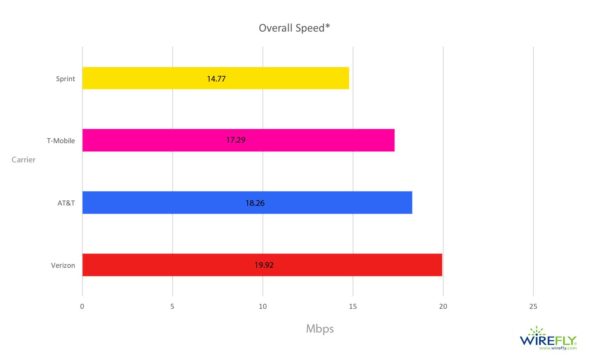 It's a good idea to recognize the value in the metrics offered by Wirefly and SourceForge but, at the same time, keep in mind that they are only one piece of the puzzle. There are other measures of quality, such as latency and jitter and the percentage of dropped calls that impact end user experience. In addition, the speedy evolution of cellular technology leads to fluidity in upload and download speeds. LTE is becoming faster due to innovations that ultimately are aimed at 5G. And, of course, the gradual emergence of 5G itself will impact speeds.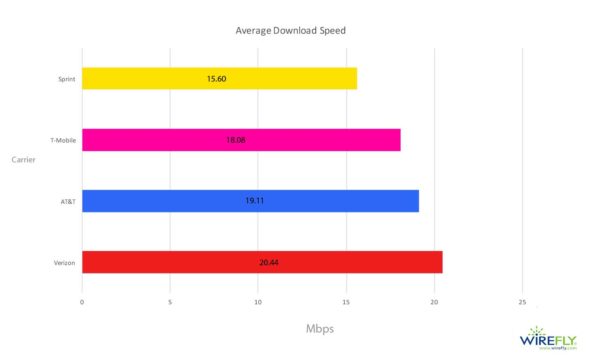 The volatility of speed averages will be great overall, especially, in the cities that introduce 5G. AT&T plans to roll out the services this year to Atlanta and Waco and Dallas, TX. Those and other introductions will be dependent upon the availability of handsets, but steps taken for 5G will gradually increase LTE capabilities.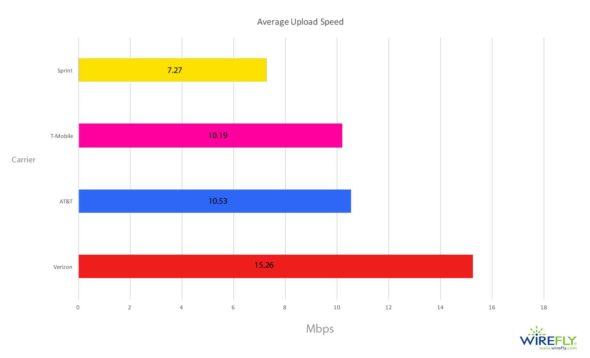 A possible counter trend is the introduction of unlimited plans, which tend to lead to more usage and, consequently, less speed per user. In January, OpenSignal said that AT&T and Verizon saw their average 4G speeds drop for the six consecutive months prior to its report.
Image courtesy of flickr user Kirill Kniazev.