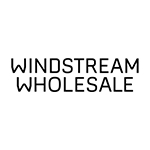 Windstream Wholesale today became the first national service provider built into Virginia Beach, Va., an international subsea cable landing station, and is taking orders out of the new Globalinx Data Center, the company announced. Telecompetitor earlier reported that the company expected its international connectivity to expand as the result of an agreement to use Telxius to connect the Windstream Wholesale core network to the Marea and Brusa Cable Station Landing in Virginia Beach, VA.
In addition to Wavelengths, Ethernet Solutions and Dedicated Internet Access, Windstream Enterprise & Wholesale offers a range of complementary network and communications solutions to wholesale and resale customers including SD-WAN Wholesale, proprietary OfficeSuite White Label and Cloud SIP and PRI.
"Windstream Wholesale is capitalizing on the attractive, high-demand international port of entry into the U.S. from Virginia Beach, and Globalinx is pleased to have them on board in our carrier-neutral data center. This partnership is one that we value and look forward to growing," said Greg Twitt, CEO and founder of Globalinx Data Centers LLC, in a prepared statement.
Windstream Wholesale has secured a contract with anchor tenant Hurricane Electric for multiple 100G circuits connecting into the Globalinx location. The access point also provides another location for carrier, enterprise, and government customers needing metro and regional connectivity, along with access to the subsea cables to Europe and South America.
"The partnership that Windstream Wholesale is providing to Hurricane Electric is a key component to our global internet backbone – which helps connect our IP hubs in Ashburn and Atlanta to the subsea cables to Europe and South America. This connection provides us the ability to deliver diverse, low-latency connectivity of our IP Network throughout the world," said Reid Fishler, director of Hurricane Electric, in a prepared statement.
The deal announced today comes a little less than a month after Telecompetitor reported that Windstream Wholesale had has executed the largest agreement in its history for core transport.