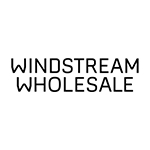 Windstream Wholesale says that it has executed the largest agreement in its history for core transport. The client was termed "a major hyperscale" entity but was not identified in the press release.
The capacity will enable the client to interconnect data centers in key cities in the United States, the company says.
"Our flexibility and customer-tailored routes coupled with our unique domestic network density in Tiers 1, 2 and 3 cities have positioned us as the 'go-to' provider for international carriers, content providers, fiber operators and others needing domestic diversity and redundancy," Joe Scattareggia, the executive vice president for Wholesale Sales at Windstream, said in a press release. "Our Wholesale business has been on a steady growth trajectory for some time. Hitting our single highest month of capacity sold is a great accomplishment and reflects the inflection point of marketplace bandwidth demand and our network solutions designed to meet this demand."
The deal, according to the announcement made today, "combined with additional wave capacity contracted in October, represents 5.7 terabits of capacity – the most sold in any single month at Windstream Wholesale."
Windstream Wholesale utilizes multiple network platforms including a nationwide IP network, a proprietary cloud core architecture and a local and long-haul fiber network spanning approximately 150,000 miles.
Windstream International Expansion
In addition to building up it's U.S. presence, Windstream Wholesale has had a sharp focus on international opportunities in recent months.
In June, the company established a presence in the MDC data center in El Paso, TX. The data center is located at network crossing points between the United States and Mexico.
In January, Windstream Wholesale said that it had signed an agreement to use Telxius to connect with the Marea and Brusa Cable Station Landing in Virginia Beach, VA. The move was designed to increase its international connectivity. Telxius is the telecommunications infrastructure company of Telefónica Group.
The day before, Windstream Wholesale said that it would use existing long-haul fiber to expand its core network by more than 200 miles to Montreal, Canada.