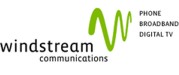 The consolidation trend among rural service providers just picked up more steam as Windstream is set to acquire D&E Communications. The transaction is valued at $330 million, which equates to about $2,000 per access line. D&E is an Ephrata, Pennsylvania based rural service provider with approximately 165,000 access lines and 44,000 broadband subscribers. The move by Windstream is on the heels of the CenturyTel – Embarq merger and could fuel more consolidation among rural providers who are looking to build scale and more operational efficiencies.
D&E's acquisition will significantly add to Windstream's existing Pennsylvania footprint, where they already have approximately 200,000 subscribers across 85 exchanges. "D&E Communications is an exceptional, well-run company with a quality network that is 100 percent broadband capable," said Jeff Gardner, president and CEO of Windstream in a company statement. "These properties significantly expand our operations in Pennsylvania and provide the opportunity to grow cash flow, reduce our dividend payout ratio and create value for shareholders and customers." Windstream operates in 16 states and currently has approximately 3 million access lines. D&E's assets include a CLEC with 41,000 access lines and 700 Mhz wireless spectrum covering a population of approximately 1.3 million in central Pennsylvania.
According to the press release, the terms of the deal include D&E Communications shareholders receiving 0.650 shares of Windstream stock and $5 in cash per each D&E share. Windstream expects to issue approximately 9.5 million shares of stock valued at $86 million, based on the company's closing stock price on May 8, 2009, and pay approximately $73 million in cash as part of the transaction. Windstream also will assume estimated net debt of approximately $171 million. Windstream intends to finance the acquisition with existing cash and current capacity on its revolving credit agreement.