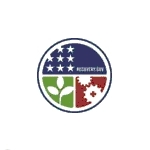 Telecompetitor checked in yesterday with two of the largest award winners in the broadband stimulus program—TDS and Windstream. The two tier 2 telecom carriers both operate networks in multiple states, with significant rural footprints.
Both companies won millions of dollars to help fund high-speed DSL projects in multiple states in areas where the companies say they could not have justified the investment on their own.
Executives from the companies filled us in on the status of their projects and what we'll see from this year.
Windstream
Windstream won grants from the Rural Utilities Service totaling $181.3 million for a total of 16 broadband stimulus projects in 13 states.  The grants cover 75% of the cost of installing broadband, with Windstream investing the remaining 25%, a total of $60.4 million. The carrier is essentially filling in pockets within its existing territory that currently lack broadband.
As of now, Windstream has begun work on all of its projects, Windstream Senior Vice President of Government Affairs Mike Rhoda told Telecompetitor. The states where Windstream has made the most progress are Mississippi, where the company has completed outside plant work, and New York, where most of the outside plant work is completed. The company still has to install electronics in these states and once that is completed, will be able to begin offering broadband service.
While declining to provide a specific service availability date, Rhoda said it was "imminent" and that he expects many more markets to follow in 2012.
The states where Windstream has the most work left to do are New Mexico, where the company just gained a long-pending environmental approval, and Kentucky, where the company is still awaiting environmental approvals in a couple of individual markets.
Engineers already have staked routes for 90% to 95% of the 5,400 route miles included in Windstream's winnings. Accordingly construction should be able to start next week or the week after in the newly-approved areas in New Mexico. And once the Kentucky approvals are in hand, the company should be able to break ground on those final Kentucky markets.
During the two previous winters, we heard a lot of talk about how outside plant work shuts down in the northern states between November and April because of frozen ground, but Rhoda said unusually warm weather has made that less of a factor this year. "Iowa is the only state where we're not working right now," Rhoda said.
Another issue that delayed some stimulus projects for carriers last year has not been a problem for Windstream. Although fiber was in short supply last year, and may still be an issue for some network operators even now, Rhoda said Windstream experienced only a few minimal delays. "We had done enough planning, and procurement had done enough pre-ordering that it didn't affect us," said Rhoda. "We don't expect it be an issue."
Windstream doesn't have a tally of how many jobs its stimulus projects have created, but considering that over 200 construction contracts have been submitted, the number undoubtedly is significant. In addition to providing project-related work, the stimulus projects also have had a "spillover effect" on the economy, Rhoda said.
People working on projects, he said, "have to stay some place and eat some place."
Also on today's call, Windstream Vice President of State Government Affairs J.T. Meister noted that he recently tried to stay in a hotel near where one of Windstream's projects is underway and found that it was totally full.
TDS
To date TDS has broken ground on only one stimulus project out of the 44 for which it won a total of $105 million in broadband stimulus funding. Like Windstream, TDS also is contributing part of the projects' cost—about $31 million in this case.
TDS's initial project, in Chatham, Michigan, is expected to be completed toward the end of this year, said Larry Boehm, TDS director of network implementation, on a phone call yesterday.
Meanwhile, the company has begun the pre-bid process for many of its other stimulus projects, with bids due soon. "We expect to start some projects within 30 days of awarding the contract," Boehm said. "Toward the end of March and April we should start breaking ground."
As with Windstream, environmental approvals have been slow in coming in some areas. Four TDS projects are in the final stages of environmental approvals said Boehm.
Like Rhoda, Boehm was unable to say how many jobs Windstream's projects have created to date. But to put things in perspective, he said the company is doing twice as much construction work as normal as a result of the stimulus projects and he noted that contractors most likely have hired or will need to hire additional people.
That could be good news for people in the communities where stimulus projects are focused. Contractors are likely to hire local people for entry level positions so they won't incur per diem travel expenses, Boehm said.
TDS has avoided fiber shortage problems because it has a strong relationship with a supplier that was not impacted by the tsunami that took another manufacturer off-line last year, said Boehm.