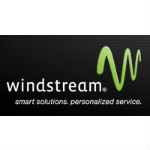 Windstream now offers business services nationwide — and in a new video (see below), the company claims to be the "fourth largest enterprise-focused communications company in the U.S." Like most telcos, Windstream is seeing erosion in its traditional residential landline (and in this case, heavily rural) business. But unlike the nation's largest carriers – AT&T and Verizon – Windstream, along with other Tier 2 operators, has no wireless business to fall back on (with TDS the lone exception among Tier 2s, thanks to U.S. Cellular) .
That reality has driven virtually all of the Tier 2 telcos to focus more on the business market, with many of them – including Windstream – making acquisitions to fill in gaps in their offerings. But no one seems to have embraced this trend more heartily than WIndstream. Rather than simply focusing on business opportunities in or near its traditional territory, Windstream also has sought to fill in any geographic gaps with its acquisitions, which have included Paetec, Q-Comm, Hosted Solutions and others.
In one aspect, though, Windstream has remained true to its rural carrier roots. Rural carriers like to pride themselves on personalized service – and Windstream has carried that message through to its new positioning. The company touts its personalized service in the video, stating that "knowledgeable experts are involved from the first meeting throughout our relationship." The company also closes the video with the slogan "Smart solutions, personalized service."
http://www.youtube.com/watch?v=oEDCF0DTvEk
Other highlights from the Windstream video about its enterprise business:
The company claims 450,000 business customers of all sizes
Customers include four out of five Fortune 500 companies
The company now has 110,000 miles of fiber and "enterprise-class data centers all over the country"
The company also touts an expanded service portfolio and emphasizes several offerings, including IP solutions, managed solutions and full-service data center and cloud solutions.