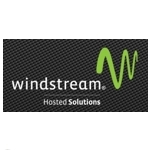 Windstream announced the opening of its third data center in the Charlotte, NC area, its 12th in total. The new 7,200 sq. ft. data center includes a hardened physical infrastructure, highly redundant power distribution, high efficiency chilled water cooling solutions and state of the art security and monitoring systems designed to offer "a complete managed services portfolio that enables companies to reduce operating costs and lower the risk of downtime," management announced in a press release.
"We are known for being a trusted data center partner to companies of all sizes, from small to mid-size enterprises to some of the largest Fortune 100 companies in the world," said Kip Turco, senior vice president of data center operations at Windstream Hosted Solutions. "Because of this reputation, we are experiencing tremendous demand for data center outsourcing in all of our markets, including Charlotte, and are well-positioned to continue on this expansion path as more companies move their IT infrastructures to the cloud."
Customers migrating their IT infrastructure to enable cloud computing services has led to rising demand for the telecompetitor's managed services solutions, according to management.  The new data center is a part of Windstream's Hosted Solutions business unit, an acquisition they closed on in December 2010. Hosted Solutions is a part of Windstream's concerted effort to grow their enterprise and wholesale business line, primarily through a series of acquisitions which also included Q-Com and NuVox.