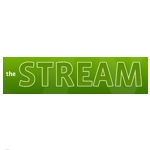 Windstream is expanding its online marketing presence with the launch of a company blog dubbed 'The Stream.' Part guide to technological changes, the company and the services it provides, 'The Stream' is also meant to be a forum via which customers and Windstream customer service can communicate. It's a growing trend among service providers to inject blogs and other new media tools to interact with customers.
Already active on Facebook, YouTube and Twitter, "…we developed The Stream – a blog for Windstream customers about a little of everything! Well, everything is a bit of a stretch – mostly stuff that has to do with how technology, the Internet and this massive digital revolution impacts your life," according to the blog's inaugural post.
"Technology changes constantly and it's hard to keep up. We want to help guide you through the changes and and the maze of new information by sharing it and providing a little perspective. For example, you can expect blog posts about:
• interesting articles focusing on Internet security and privacy and protecting yourself and your family online;
• the latest social media topics and how the digital landscape is altering the way we interact with each other;
• tips and 'how-to' videos about your Windstream high-speed Internet service."
Windstream's also looking to customers to help shape, as well as contribute, to the blog. "Most importantly, we want to know what YOU have to say," says Windstream.
Blogging has become part of standard corporate communications policy among companies of all shapes and sizes. Many service providers operate multiple blogs based on lines of business, policy, and even individual products.