Windstream Wholesale now offers its 400G wave services across the country as the company continues to expand.
Enhancements are being made to Windstream's Intelligent Converged Optical Network (ICON), which provides open and disaggregated networking infrastructure so that customers can select unique custom routes, maintain operational insights with Windstream's Network Intelligence functions, and place their networks closer to the edge.
Orders for service on any of the announced routes are being accepted now. In the third quarter, Windstream will be accepting orders for the third phase of its 400G expansion.
The company's 400 Gbps routes are now available between:
Atlanta to Dallas, Phoenix, San Jose and Los Angeles
Chicago to Dallas and Atlanta
Ashburn, Va., to Chicago, Denver, San Jose and Los Angeles
Seattle to Portland, San Jose and Los Angeles
Additional 400 Gbps routes will be available in the second half of this year, including:
Chicago to Atlanta and Miami
Chicago to Newark and New York City
Atlanta to Ashburn, Newark and New York City
McAllen, Texas; to Dallas, Memphis, Ashburn and New York City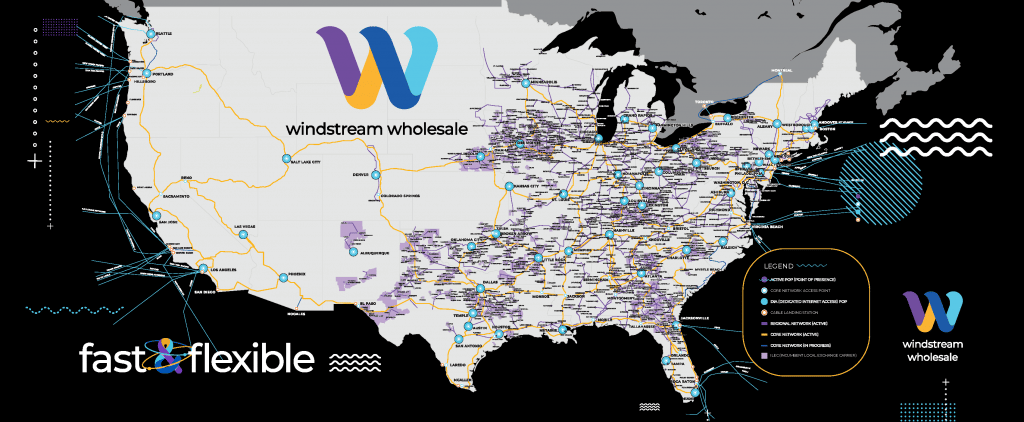 "The bandwidth demands facing large enterprise and hyperscale customers are expanding and evolving rapidly as the transition to cloud services and cloud computing accelerates, and Windstream Wholesale is enhancing our long-haul network to ensure we meet their needs," said Joe Scattareggia, Windstream Wholesales chief revenue officer, in a prepared statement. "We are cascading a phased approach that gives our customers time to plan as we continue to invest and enable 400G services across our entire core long-haul network."
Windstream has been working on 400G services for some time, initially launching wave service in 2020. Last year, the company announced a partnership with II-VI Inc. to develop next-generation transceivers that aim to streamline the deployment of 400G services while reducing costs, power consumption and network complexity. II-VI is a developer of engineered materials and optoelectronic components.