One additional Windstream Kinetic IPTV market is now online in their North Carolina footprint, expanding their addressable IPTV market to 50K more subscribers. This brings total Windstream Kinetic IPTV markets to four, with North Carolina joining Lincoln, Neb.; Lexington, Ky., and Sugar Land, Texas.
"Earlier this year we announced 1-Gig service to North Carolina residents," said Sarah Day, president of consumer and small business for Windstream in a press release. "The launch of Kinetic marks an important next step in our continued commitment to providing North Carolina residents with access to high-quality TV and Internet experiences."
Windstream's Kinetic service is a traditional IPTV service, delivered across Windstream's FTTN or FTTP broadband access network, and utilizes Ericsson's Mediaroom platform. It offers traditional features like whole home DVR, TV Everywhere, and VOD. Kinetic also features wireless STBs.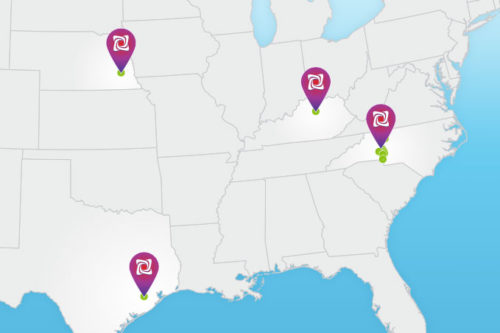 Windstream is offering an introductory Kinetic IPTV and gigabit bundle for $99.99 for the first year. They are expanding their IPTV footprint during a transitional period for traditional pay-TV service. Cord cutting is having an impact, and Windstream is not immune.
Pay-TV Challenges
Windstream reported 329K digital TV subscribers at the end of 3Q16, down from 342K in 2Q16, or a loss of 13K. Most of those are DBS customers through satellite partnerships, but their Kinetic IPTV net adds are not enough to offset their DBS losses. At least not yet. Windstream does not report pure play IPTV subscribers.
Windstream is not alone in trying to give traditional pay-TV a chance, in the face of difficult market conditions for it. Other tier 2 providers including Frontier and TDS are also in the midst of IPTV expansion. Both Windstream and Frontier are struggling with broadband and are actually losing broadband customers. Adding a video component to the bundle is one tactic to slow those losses, and hopefully help reverse them.
Larger telcos like AT&T and Verizon are looking to diversify away from traditional pay-TV through OTT and mobile options. AT&T is in the process of discontinuing its U-verse IPTV, in favor of DIRECTV satellite service, and a soon to launch DIRECTV Now OTT service.