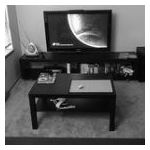 At a time when some other network operators are moving away from delivering their own TV services, Windstream Communications is bucking the trend, announcing today that it will deliver a new IPTV offering, dubbed "Kinetic" in Lincoln, Nebraska beginning in the first half of 2015.
The company also noted that it will expand to other markets with the service later in 2015 and beyond. The company said in its release that Kinetic will rely on its "100 percent fiber-backed network," which may limit where the company can support the Kinetic service.
Windstream Kinetic Service
Windstream's offering will use the Ericsson Mediaroom platform and will support a range of popular features including wireless set top boxes, whole home DVR, video on demand, and multi-screen viewing.
Customers will be able to watch TV on a range of devices, including TV, tablet, phone and "any other device with iOS and Android platforms," Windstream said. Customers also will be able to watch up to six channels at one time on their television sets.
Until now Windstream's TV offering has involved reselling service from Dish Network, noted Windstream CEO Jeff Gardner at the Broadband Vision conference in Las Vegas today.
In adding its own TV offering, Windstream is moving in the opposite direction from another Tier 2 service provider, Frontier Communications. After acquiring some FiOS TV customers from Verizon a few years ago, Frontier began phasing out the FiOS offering, instead steering customers toward Dish. The company cited unsustainable content costs as its reason for phasing out the FiOS offering.
High content costs also have caused some Tier 3 network operators to steer clear of offering their own video services.