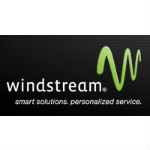 Small- and medium-size businesses are the target market for a new Windstream hosted communications offering launched today.
The cloud-based offering brings "enterprise-level" voice capabilities to smaller businesses, Windstream said.
The Windstream hosted communications offering uses equipment from Broadsoft. Capabilities included with the Windstream offering, dubbed Windstream Hosted Communications, include:
Auto attendant, which allows customers to set rules for calls to be properly routed to other locations when needed
Desktop sharing, which allows customers to securely share screens across devices and users to enhance collaboration
Office Anywhere, which allows business owners to be reached via a single number, regardless of their location
"We know operational efficiency is essential to a successful small business," said Sarah Day, president of Consumer and Small Business at Windstream, in a press release. "At Windstream, we feel that every small business owner should have access to the best tools available to succeed."
Part of a Broader Strategy
The hosted communications offering is the latest example of Windstream's shift in focus toward the business market in recent years, as the company seeks to re-invent itself in an era when its traditional local landline business is eroding.
Through internal expansion and acquisitions, the company has assembled a network covering a large part of the U.S. Earlier this month, for example, the company announced a major westward network expansion.
A telling example of how much Windstream has changed can be seen in its attitude toward the FCC's plans to regulate business data services (BDS)– data connections that carriers buy from one another. In some areas, incumbent local carriers are the primary, or in some cases the only, supplier of these connections, and some of the incumbent local carriers are fighting the proposed regulation because it would cause their revenues for those services to go down.
Windstream is the incumbent local carrier in some areas. But now that the company has made such a big push into the business market nationwide, it buys considerably more business data services from other carriers than it sells to them. Accordingly, the company is not fighting FCC BDS plans but instead, stands to benefit from them in the form of lower BDS pricing.
The financial community has had concerns about Windstream's margins in the business market, which are narrower than some would like to see, but the company has been making gains in that area, in part through acquisitions and network expansion that give the company more control over its cost structure.