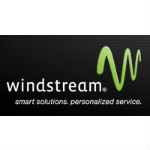 Windstream announced Friday that it has begun a trial of gigabit service in Lexington, Kentucky and that the company will launch service in Lexington and four other markets in the first half of 2016. Those four markets are Lincoln, Nebraska; Sugar Land, Texas; Concord, N.C. and Matthews, N.C.
A Windstream spokesman declined to provide pricing on the gigabit service.
Windstream Gigabit Plans
The Windstream news delivers on plans outlined by Windstream CEO Tony Thomas back in May. At that time Thomas said the company would target up to five markets for gigabit service but did not reveal the specific markets.
Windstream joins a growing number of tier two network operators that have announced gigabit plans, including TDS Telecom, Frontier, Fairpoint and Consolidated Communications.
Don't expect extensive gigabit rollouts from Windstream, however – at least not in the near term. The economics of deploying fiber-to-the-home can be challenging in many of the smaller markets that the company serves.  As an alternative the company is investing heavily in fiber-to-the-node infrastructure as a means of increasing broadband speeds while minimizing deployment costs.