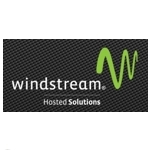 Looking to enhance its competitiveness in the ultra-competitive cloud services market, Windstream Hosted Solutions has launched a second-generation cloud services platform. The platform incorporates the latest technology from providers including VMWare, NetApp, EMC, Cisco and others, the telecompetitor announced Oct. 4.
Windstream's looking to distinguish its cloud services offering by providing a combination of "Hi-Touch" personalized account consulting and flexible, self-service service customization. Supporting the latter is the tandem of VMWare's vCloud Director, custom RTO/RPO (Recovery Time Objective/Recovery Point Objective) capabilities by NetApp SnapMirror, EMC and RecoverPoint that all work together with VCE Vblock compute, according to the press release.
Windstream identified a need for hybrid cloud connectivity on the part of its managed services customers when it introduced its first-generation cloud services platform at its Charlotte data center. That's grown into a trend that has led management to develop a second-generation platform and to plan several more deployments across the U.S. in early 2012.
The telecompetitor was one of the first in the industry to offer a hybrid cloud solution and shared load balancing, management noted. "By partnering with other industry leaders, we provide a solution that meets our clients' production and disaster recovery requirements," said Kip Turco, senior vice president of data center operations.
Despite the buzz regarding cloud customers launching their own private cloud services platforms, Turco noted that at present "a number of our clients have found they can achieve the right balance with a hybrid cloud solution, leveraging the public cloud and integrating with their physical or private cloud to achieve the results they need."