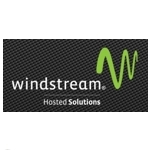 Windstream completed their $310 million acquisition of Hosted Solutions today. Windstream purchased the regional data center provider in an all cash transaction from ABRY Partners. Windstream funded the acquisition with existing cash and revolving credit borrowings.
Hosted Solutions, based in Raleigh, N.C., operates regional data centers in North Carolina and Massachusetts, providing "…enterprise-class Infrastructure as a Service (IaaS) solutions (managed hosting, managed services, colocation, cloud computing and bandwidth) for small and medium-sized business customers as well as large enterprises."
With the acquisition, Windstream now operates 12 data centers in eight states. The acquisition supports Windstream's ongoing diversification strategy of growing their enterprise, data, and wholesale business lines. Other acquisitions along these lines include Q-Com and NuVox.