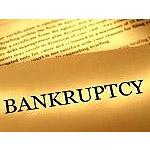 Just a week after receiving a negative ruling on the Aurelius court decision, Windstream has filed for voluntary reorganization under Chapter 11 of the U.S. bankruptcy code. The bankruptcy option was chosen after reviewing various options, including appealing the decision, the company said.
Windstream also noted that it had received a commitment for $1 billion in debtor-in-possession financing from Citigroup Global Markets, which will enable Windstream to meet its "operational needs and continue operating its business as usual."
Windstream made its bankruptcy filing in the U.S. Bankruptcy Court for the Southern District of New York.
Windstream Bankruptcy Filing
The negative court decision that Windstream received last week came in response to a filing by Aurelius Capital, a key bondholder. The court accepted Aurelius' argument that Windstream's 2015 spinoff of certain assets into a real estate investment trust, now known as Uniti Group, was prohibited. The court ruled that Windstream would have to pay Aurelius more than $310 million, and the decision opened the door for other investors to make similar claims against Windstream.
In a press release, Windstream said it intends to use the court-supervised bankruptcy reorganization process to "address maturities that have been accelerated" because of the Aurelius decision.
Windstream CEO Tony Thomas said in the release that the company "strongly disagrees" with the court's decision and "believes that Aurelius engaged in predatory market manipulation to advance its own financial position . . . at the expense of many thousands of shareholders, lenders, employees, customers, vendors and business partners."
Nevertheless, Windstream said the bankruptcy filing was a "necessary step to address the financial impact" of the Aurelius decision. "Taking this proactive step will ensure that Windstream has access to the capital and resources we need to continue building on Windstream's strong operational momentum while we engage in constructive discussions with our creditors regarding the terms of a consensual plan of reorganization," said Thomas in the press release.
He added that the company is confident that "upon completion of the reorganization process, we will be even better positioned to invest in our business, expand our speed and capabilities for our customers and compete for the long term."
Windstream also said it has filed "customary first day motions," for which it expects to receive court approval and which will enable the company to continue business as usual. The company noted that it intends to pay vendors in full for all goods received and services provided after the filing date.
Uniti Group has diversified since its spinoff from Windstream, but Uniti Group still gets the majority of its revenues from Windstream, which continues to use the spun-off network assets. The value of Uniti Group stock dropped substantially last week when the Aurelius decision was announced out of fears that Windstream's lease payments to Uniti Group would decline. But the value of Uniti Group stock was up slightly today after Windstream's plans were announced, perhaps because the future of the Windstream-Uniti Group relationship is now less uncertain.
Image courtesy of flickr user new3dom3000.