Windstream announced its 3Q18 results today and the company remains bullish on broadband. CEO Tony Thomas had some choice words for the recently concluded CAF-II auction, though, and it's safe to say he's not a big fan. He also discussed Windstream broadband expansion plans.
Windstream broadband growth continued in the quarter with broadband net adds of 8,400 for the quarter. To put that in perspective, 3Q18 broadband net add metrics for much larger providers AT&T and Verizon were -14K and 2K, respectively. Windstream has returned to positive broadband growth in 2018 after years of losing broadband subscribers.
"This growth is clear evidence that customers are responding as we deploy faster broadband speeds across our very rural footprint, and we will continue to build on that success," commented CEO Thomas in a prepared statement.
Windstream attributes this turn around to its investment in its broadband network and lower competitive exposure in its largely rural footprint. Windstream's Project Excel, completed in 2017, upgraded Windstream's DSL-based capabilities. Forty percent of Windstream broadband customers will enjoy speeds of 25 Mbps or better by the end of the year, the company reported.
CAF-II Auction Comments
In a response to a question on today's earnings call regarding the potential impact of the recently concluded CAF-II auction on Windstream, CEO Tony Thomas was highly critical of the process, calling it flawed. Thomas says the competitive impact will be very minimal, impacting less than 1% of the Windstream footprint, but it's clear he was not a fan of the process and is very skeptical that CAF-II auction winners will be able to deliver.
"It's clear this auction was both flawed in design, if not in its conception," Thomas said. "Satellite was a large winner with $122 million of funding for the exact same high latency service they provide today, 600 to 700 milliseconds of latency, that's slow, that's $122 million that does nothing to advance rural broadband and close the digital divide in our country."
Thomas is also not a fan of WISP involvement in the auction, even though Windstream itself is using fixed wireless for CAF funded deployments. He noted Windstream did their own analysis of using fixed wireless both before and after the auction and is highly skeptical that at the CAF-II funding support level offered, fixed wireless will be able to reach many of the more remote and topology challenged areas that are a large part of the CAF-II auction areas.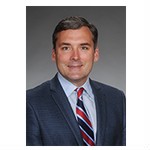 "Two small WISPs garnered nearly half a billion dollars of funding, the largest of these WISPs has 16K customers today," Thomas noted. "So unfortunately, we sit here today, and I expect we will not know this outcome for years; given the six-year build requirements, it could be four to five years before we know if these winners are going to be able to meet their obligations."
Thomas added, "This is probably not the time to fly the mission accomplished flag, I think it'll be years before we know the full set of issues that will be uncovered with this auction."
The traditional WISP industry would more than likely dispute this assertion, given their rural market coverage and experience.
Windstream Broadband Expansion
Thomas also announced today that the company intends to double its 100 Mbps capability by the end of 1Q19, reaching 30% of all Windstream ILEC households. These upgrades will be driven by software upgrades, vectoring, and ironically, fixed wireless.
"We are in fact using fixed wireless today across some of our more rural parts of our network to ensure we can meet the CAF-II obligations," Thomas said. "We're offering 100 meg to those customers and right now that's probably in the tens of thousands [subscribers]; as we go into 2019, that is one of the areas that we're focused on, innovating on, is being able to leverage fixed wireless in a more meaningful way, whether that's at the higher bandwidth levels, the unlicensed, or even the CBRS."
Thomas also mentioned a trial of millimeter wave spectrum for fixed wireless, with speeds approaching gigabit capability. It's clear that fixed wireless will play a large role in this Windstream broadband expansion, and Thomas cited their fiber footprint as giving them an advantage for this fixed wireless expansion.
Windstream will reach 40% penetration with 25 Mbps or better speeds by the end of the year, and approximately 1.5 million locations will have access to 50 Mbps or better, the company reported.