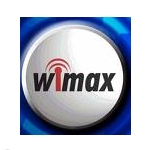 San Jose's GCT Semiconductor has introduced a 4G,WIMAX 2 "system-on-a-chip" set that affords system operators wireless broadband communications 4x to 5x faster than existing WiMAX technology, according to the company.
Compliant with the IEEE's new WiMAX2 standard, 802.16m,  GCT's single chip GDM7225 is a 4×4 multiple input-multiple output (MIMO) system that is backwards compatible with networks making use of legacy WiMAX 802.16e equipment.
A transceiver provides full coverage of the 2GHz WiMAX band in Japan and other countries. Combined with GCT's proprietary MIMO modem technology, which includes a claimed world-first 4×4 MIMO enabled by four independent RF receivers, GCT touts performance speeds as high as 150 Mbps downlink and 50 Mbps uplink based on device specifications.
GCT is working with Japan's UQ Communications to upgrade the performance of the telecompetitor's 4G WiMAX network. "As the demand for wireless broadband continues to grow exponentially, UQ Communications Inc. is committed to advancing and improving our mobile WiMAX capacity in order to offer our users a superior experience," said UQ president Akio Nozaka. "Our cooperation with GCT enables us to take full advantage of the potential of mobile WiMAX 2 in Japan."
"We believe WiMAX 2 is the natural next generation option for WiMAX operators to improve network performance cost-effectively and enhance the user-experience," added Dr. Kyeongho "KH" Lee, GCT Semiconductor president and CEO. "Our new WiMAX 2 single-chip will power the terminal devices needed by operators that are upgrading their networks."