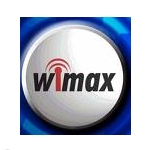 WiMAX service providers have networks covering more than 823 million people (POPs) in some 149 countries and WiMAX is on track to reach 1 billion POPs by the end of 2011. That's 215 million more than were covered as of December 2009 and faster than previously forecast, according to the WiMAX Forum.
"WiMAX networks continued to grow at a steady pace, despite a slow global economic recovery and competitive technologies starting to enter the market," said Ron Resnick, president and chairman of the WiMAX Forum.
Clearwire's expansion in the U.S. drove North American WiMAX expansion, whose growth ranked on par with the Asia-Pacific region and registered the fastest rates of growth. WiMAX growth was particularly strong in Japan, Korea, Malaysia and the Philippines, according to the news release. Growth was stable in Eastern Europe with some CIS countries doubling population coverage. Spectrum auction delays in Latin America slowed growth.
WiMAX Forum provided data  also revealed the following:
Asia Pacific leads with more than 322 million POPs, an increase of nearly 100 million in the past year.
Europe had modest growth to 135 million people covered by WiMAX.
North American coverage increased to 127 million from 47 million POPS.
Africa/Middle East covers more than 121 million POPs.
Central/Latin America reached nearly 118 million POPs.