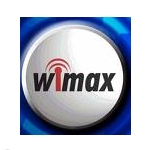 Last week's CES shined a bright light on LTE, primarily due to Verizon unveiling its 4G ecosystem and roadmap, which will see the carrier launching several LTE enabled devices in 2011. LTE's main competing 4G standard, WiMAX, isn't standing still in the wake though.
Technical details for the next generation of WiMAX, WiMAX 2, officially known as 802.16m, were hashed out last week in Taiwan. This development opens  the door for the official ratification of the standard by the IEEE in March. WiMAX2 advocates predict commercialization of the technology in late 2011, which more than likely translates to it showing up realistically in 2012.
WiMAX 2, which is designed to be backwards compatible to today's standard of 802.16e is designed to offer theoretical speeds approaching 300 Mb/s. Realistically, the WiMAX 2 standard is expected to offer 100 Mb/s on the downstream and 50 Mb/s on the upstream over a wider 20 MHz channel. According to ITU standards, 802.16m represents a true 4G standard.
What does that mean to the individual user experience? Rethink Wireless quotes Rakesh Taori, vice chair of the 802.16 working group, as indicating WiMAX 2 will mean "…better battery life for devices; privacy protection for users and their locations; and the doubling of bandwidth, which will enable data rates that will leapfrog those of LTE …"
It remains to be seen whether WiMAX can counter the growing global momentum of LTE. WiMAX 2 appears to be their next move.