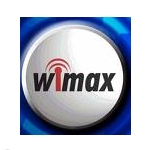 The WiMAX Forum is celebrating its 10th anniversary. Founded by a small group of founding members to "certify and promote the compatibility and interoperability of broadband wireless products based upon the harmonized IEEE 802.16 standard," the trade associatons membership has grown significantly, as has WiMAX use.
According to the Forum, WiMAX is up and running in more than 150 countries, with more than 823 million people around the world covered by WiMAX networks and services at the start of 2011, a number the Forum expects will exceed 1 billion by year-end. The Forum counts more than 500 organizations as members, including telecompetitors large and small, notably founding members Sprint-Nextel and Clearwire.
"The WiMAX Forum was built around the idea of open standards, free sharing of information, low patent usage fees and collaboration across the ecosystem," said Ron Resnick, president and chairman of the WiMAX Forum. "Our founding members were trying to fundamentally change the telecommunication industry by introducing an all-IP global standards-based wireless broadband technology to meet the pent up demands of consumers and allow for more choice of services and devices. The move away from the traditional telephony business-model built on voice-centric architecture to an internet model based on ubiquitous data-centric networks is a revolution that the entire world will benefit from."
WiMAX was the first 4G broadband wireless technology to be introduced in the market, but as some would argue, has since lost that 4G leadership position to LTE (Long-Term Evolution). Both technologies are hastening the broadband wireless industry's transition to an all-digital, IP-based infrastructure.
After 10 years, WiMAX's future as a mobile broadband standard with a thriving ecosystem that rivals LTE is now in question, but its certainly not down for the count. Many expect WiMAX to continue as a viable broadband wireless option, but mostly focused on niche opportunities.