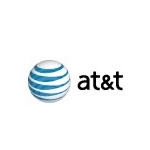 AT&T announced today a renewed focus on business class services with AT&T Business Fiber, which will use fiber-to-the-building technology to offer symmetrical broadband speeds of 25 Mbps to 300 Mbps. Eventually, AT&T Business Fiber will offer speeds of up to 1 Gbps.
AT&T Business Fiber is under the umbrella of AT&T's Project Velocity IP, which aims to phase out their legacy TDM network and replace it with an all IP infrastructure.  AT&T reports the "…project includes plans to reach more than 1 million additional business customer locations with fiber in AT&T's wireline service area." AT&T already reaches about 500K business customer locations with fiber across its footprint, according to today's press release.
Today's announcement highlights several markets where AT&T Business Fiber is now live, including Austin, Texas; San Antonio, Texas; Detroit, Michigan; Indianapolis, Indiana; Sacramento, California.; and Orlando, Florida.  Additional markets will be announced later this year.
AT&T Business Fiber Ahead of Google
AT&T says the first customer for AT&T Business Fiber was a GameStop retail store located at the Barton Creek Mall in Austin, Texas. Austin is an important market, given it's one of Google's next stops for Google Fiber. With AT&T Business Fiber, AT&T is getting out in front of Google, who to date has sent mixed signals regarding business service plans for Google Fiber.
In Kansas City, Google says on their website they are focused on residential services for now and don't have specific business services plans. On their Austin Google Fiber website, Google says "Yes, we plan to have service options for small businesses. We don't have any details at this time…," and asks for an email address.
It's no coincidence that AT&T picked an Austin business to highlight their first AT&T Business Fiber service. AT&T's rapid adoption of gigabit fiber services can certainly be attributed in part to the competitive threat from Google Fiber. They now appear to be aggressively trying to get to market first, with residential, and now business fiber services.
AT&T Business Fiber appears to be positioned very competitively, in the hopes of grabbing as much market share as possible. They are also leveraging their wireless expertise and touting the availability of enhanced in-building wireless technology for buildings connected to their fiber networks – an advantage that Google will find difficult to match. The service will offer:
Symmetric and asymmetric speeds ranging from 25 Mbps – 300 Mbps, with future plans to reach 1 Gbps
Bandwidth that supports business critical applications such as cloud, backup, storage, video conferencing;
No signed contracts;
Firewall protection via a Fiber Broadband Gateway device;
Prices starting as low as $50 per month for 25 Mbps asymmetric service.
As a result, will Google Fiber's business services plans gain a little more clarity?