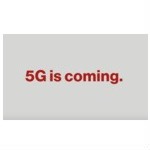 Ever since the advent of 3G wireless, there's been debate as to whether significant wireless replacement of home broadband service is possible. After all, wireless replacement of home voice service helped decimate the pure wireline voice business for many carriers. Will the same happen for home broadband and put ongoing FTTH investment at risk?
The latest candidate for possible wireless replacement of home broadband service is emerging in the form of 5G wireless. This latest wireless generation promises broadband speeds that are comparable to existing FTTH and cable broadband services, and far surpass a DSL broadband experience. Wireless gigabit speeds may be in reach from 5G.
Wireless Replacement of Home Broadband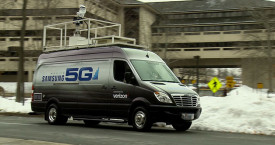 Recent comments from Verizon CEO Lowell McAdam adds intrigue to this discussion. Verizon is probably furthest along among the major national wireless carriers with 5G, conducting trials in 2016 and promising some form of commercialization in 2017 (although true 5G standards have yet to be defined, so these are really pre-5G experiments).
"There's a distinction between 5G in a fixed wireless environment versus a mobile environment," said McAdam at an investor conference this week. "The use case for me that gets you over the hump on investing in the technology is the one that's right in front of us right now and that's a fixed wireless play."
McAdam went on to say that using 5G for fixed wireless, as a replacement for home or business broadband, may offer enough of a business case alone to justify Verizon's investment in 5G. Any profits that come from 5G mobile would be "gravy" he said. Mobile 5G services aren't expected to be reality until at least 2020.
"Once you go wireless, you don't have to run coax, you don't have to do any of those high-labor-intensive activities," said McAdam at the same conference. "So you light up service overnight."
Safe to say, we will see a 5G fixed wireless product from Verizon. How far they go with it and what markets and market types they target is subject to debate. Could a fixed 5G wireless product enable the expansion of a FiOS type wireless product nationwide for Verizon?
Beyond Verizon and 5G
It's not just Verizon who is exploring wireless as a possible replacement or disruptor of FTTH and other high-bandwidth home broadband services. Google too is studying wireless to offer gigabit broadband service. A hybrid wireless gigabit service recently launched in Santa Cruz, California as well.
Add to that the number of start-ups who are pursuing wireless replacement of home broadband service, including Starry, and you begin to see some momentum for the concept. Fixed wireless for broadband access is a mature business to be sure, with literally hundreds of WISPs in the U.S. alone.

But current fixed wireless is seen as an option in areas where wireline broadband is either too expensive, non-existent, or of very poor quality. This new look at fixed wireless with 5G (and other millimeter microwave technologies) may be viewed as a legitimate direct competitor to FTTH and cable broadband, offering comparable service at potentially lower price points.
There are limitations to be sure. Verizon's McAdam cited 1000 meters (about 3,200 feet) as the range of their potential 5G fixed wireless service. That's fairly limiting beyond urban and more densely packed suburban markets. But there could be some rural applications as well.
Of course, 5G wireless has never been truly tested at scale in true market scenarios. There's talk of gigabit capable speeds, but how would a single tower supporting fixed wireless 5G at scale compare to fiber and HFC based networks connected all the way to homes and businesses? No one really knows – yet.