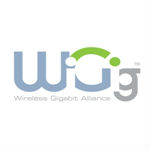 The Wireless Gigabit Alliance (WiGig) announced it has completed testing its multi-gigabit wireless WiGig technology during its third plugfest, which drew to a close last week.
Last week's plugfest was the first since WiGig signed a memorandum of understanding (MoU) to unite with the Wi-Fi Alliance late last month.
The two industry associations were able to make progress in achieving interoperability of their respective wireless networking standards as they continued to conduct real-world testing during the latest plugfest, the results of which will be used to develop a certification program, according to WiGig's press release.
"The continuation of our plugfest program is a critical part of our ongoing progress towards certification. With each plugfest we move closer to achieving a fully commercialized new standard," WiGig Alliance president and chairman Dr. Ali Sadri stated.
"The vision to introduce this technology, which will enable new applications and an unprecedented user experience, is already becoming a mainstream reality and when certification becomes available, we will see an explosion in WiGig products coming to market."
The plugfest was held at the TUV Rheinland international testing center in San Jose. "It has been great to work with the WiGig members on achieving this important milestone in the course of bringing the 60GHz technology to market," added TUV Rheinland director Sarbjit Shelopal.
"We have a wealth of experience in areas such as product certification, consumer electronics and training and knowledge services, and believe there is great potential in this new technology."
ABI Research forecasts that 60GHz-enabled device shipments will surpass the one billion unit mark by 2017. WiGig and Wi-Fi Alliance's plugfests and the anticipated certification program are important steps in doing so, WiGig said in its press release.