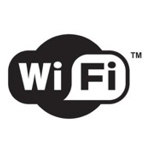 Shipments of 802.11n products propelled a 4.8% year-to-year gain in the global WLAN (Wireless Local Area network) marketplace in Q1 2010, though they fell 9.4% on a quarterly basis, according to the latest research from InStat. In contrast, shipments of wireless 802.11g devices fell 18% quarter-to-quarter and 19% year-to-year.
Worldwide WLAN revenue fell 7.2% quarter-to-quarter to $1.1 billion in 1Q10 from $1.2 billion in 4Q09 but was 14% higher on a yearly basis, according to the Scottsdale-based research company's "1Q10 Wireless Tracker".
In-Stat's report series examines the WLAN market by technology, category and vendor, calculating and breaking out market share for enterprise and SOHO/consumer vendors based on unit shipments and revenue on a quarterly basis.
Netgear led the market, shipping more than 2 million WLAN 'n' devices– including SOHO routers, residential gateways, network adapters and access points — during Q1, while D-Link shipped more WLAN devices in total — 'a,' 'b,' 'g,' or 'n' — than any other vendor. D-Link shipped more than 3.9 million WLAN devices during the quarter, also logging the largest market share gain of those vendors tracked.
SOHO router shipments surged 92% in 1Q10 as compared to last year's first quarter tally, 12% sequentially, the strongest gain across categories.