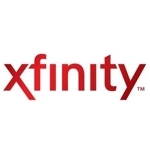 According to a new survey about device usage in the home from Comcast, parents think that meal time should be device free. Yet nearly half (42 percent) of parents surveyed can't recall when the family had a device-free meal, leading to usage of the most popular xFi feature. And more than half of parents have been told by their children to put their cell phones away during meals,
To help resist temptation and enforce rules, some parents are disconnecting modems to stop children's Wi-Fi usage at meals and at other times of the day. And earlier this year, Comcast launched Xfinity xFi, which includes the ability to instantly pause Wi-Fi connectivity by user or device. According to the company, the Wi-Fi pause feature is now the most popular xFi feature, with users tapping "pause" about 5 million times since launch, most often between the hours of 6 p.m. and 9 p.m.
"Technology should adapt to meet our customers' needs, not the other way around," said Eric Schaefer, Comcast Cable senior vice president of Internet and communications services, in a press release about the survey.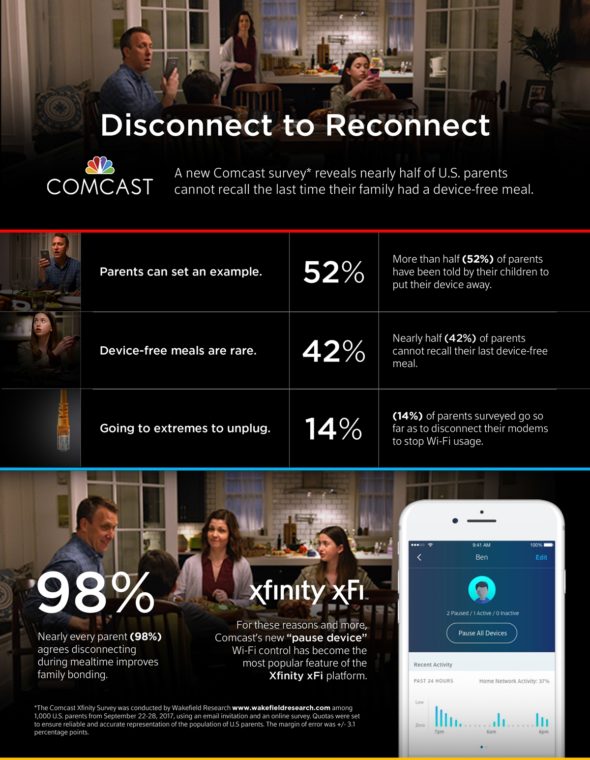 The American Academy of Pediatrics (AAP) has recommended that parents develop personalized plans for their children's device use, warning that excessive screen-time can displace important activities such as face-to-face interaction, family-time, outdoor-play, exercise, and sleep.
Children's Device Usage in the Home
Comcast's nationwide study of parents, conducted by Wakefield Research, also found:
Nearly every parent surveyed (98 percent) agrees that disconnecting from devices during mealtime improves family bonding.
More than half (52 percent) of parents have been told by their children to put their device away during meals.
Millennial parents have an especially hard time remembering the last time they broke bread without a device at the table (49 percent), compared to Gen Xers (37 percent) and Boomers (33 percent).
More than half (56 percent) have found their children trying to sneak their devices when they were banned from them.
Almost one-third (31 percent) of parents make their children leave their devices in a basket before bedtime, while 14 percent go so far as to disconnect their modems to stop Wi-Fi usage.