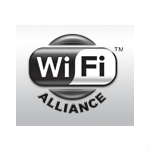 The Wi-Fi Alliance's Wi-Fi CERTIFIED Passpoint program now includes "a streamlined method to establish new user accounts and connect Wi-Fi-only devices such as tablets and notebooks," according to a press release. The new features expand the range of the program's value to mobile and fixed network operators, and they open up opportunities for other types of businesses to invest in Wi-Fi, the industry association says.
"The new features are important because they enable Passpoint's value proposition by making it simple to connect millions of Wi-Fi-only devices to secure, trusted Passpoint venues. Wi-Fi providers – including fixed, mobile, retail and hospitality services – should take note," said Ken Rehbehn, principal analyst in the 451 Research Mobility Team.
Wi-Fi Alliance Passpoint
The new authentication and security mechanisms are part-and-parcel of its ongoing efforts to make Passpoint more versatile and scalable, Wi-Fi Alliance explains. Examples of Passport's new functionality include:
Online sign-up and immediate account provisioning: Passpoint now enables a streamlined process to establish a new user account at the point of access. For service providers, this reduces barriers to account creation and usage. For users, this capability takes the complexity out of getting connected and enables in-pocket connection across a service provider's network of hotspots;
Secure registration: The process of establishing a new account or connecting a second device takes place securely. Devices are provisioned with the appropriate credentials and configuration for network access. Users can be confident they are connecting to their chosen provider's valid network, and their credentials are exchanged securely;
Operator policy: Passpoint now includes the capability for service providers to distribute their specific subscriber policies, such as which networks to join and in what order of preference. This policy support enables providers to deliver the best user experience on Wi-Fi, while still easily maintaining the business requirements of Wi-Fi roaming agreements.
Passpoint-enabled Wi-Fi services are making it easier for businesses outside the telecoms sector to to launch, scale-up and enhance Wi-Fi hotspots and networks services, Wi-Fi Alliance highlights. Having recently commissioned a market research study of smartphone and tablet users in the U.K. and U.S., the industry association found that Passpoint-enabled Wi-Fi services "have the potential to foster customer loyalty and drive measurable business value for both service providers and retailers."
Other key findings Wi-Fi Alliance shares include:
Seventy percent of respondents agreed that they would be less likely to leave their cable or wireless provider if the provider offered a network of widely available Passpoint hotspots;
Sixty-eight percent of respondents agreed that they would switch mobile providers for a Passpoint-enabled Wi-Fi offering, and half of respondents agreed they would be willing to pay more to get it;
In the U.S. and U.K., 69 percent of respondents have used a mobile device during a retail shopping experience. Survey respondents stated that having a Passpoint-enabled hotspot service would make them more likely to stay in the store longer (28 percent), return to the store more often (29 percent), and choose the store over one without Passpoint (27 percent).
"Enthusiasm for Passpoint from both mobile and fixed operators continues to mount, and the strategic value of Passpoint extends into new segments as well," Wi-Fi Alliance CEO Edgar Figueroa was quoted as saying. "What makes the new features exciting is that they empower businesses to realize the powerful commercial impact that Wi-Fi can offer by giving them the ability to engage with customers on a new platform in a secure and streamlined fashion."
"Passpoint delivers vital access and security technology for Wi-Fi providers of every type, while also easing the way for effective Wi-Fi roaming interconnect agreements," Rehbehn added.