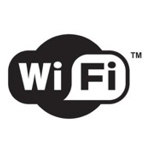 The Wi-Fi Alliance and the HomePlug Powerline Alliance have announced an agreement to promote the use of both technologies in smart grid applications. The agreement also is designed to enable cooperative efforts for joint technical review of Wi-Fi Alliance and HomePlug specifications aimed at facilitating interoperable smart grid applications.
"Both Wi-Fi and HomePlug solutions will play key roles in energy management and connecting home systems and appliances to the smart grid," said Rob Ranck, president of the HomePlug Powerline Alliance in the announcement. "HomePlus and Wi-Fi devices represent a large share of installed nodes worldwide, and ensuring seamless interoperability is critical for broad scale smart grid deployment."
The Wi-Fi Alliance the HomePlug Powerline Alliance are collaborating to enable applications based on the Smart Energy 2 Applications Profile (SEP 2.0) standard to operate across a range of wireless and wireless networks. The U.S. Department of Energy last year selected SEP 2.0 as an initial interoperable standard for smart energy management with home area network (HAN) devices.
Also targeting smart energy applications is the Green PHY (GP) standard recently completed by the HomePlug Powerline Alliance.