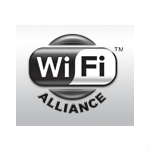 Wireless network connectivity provides functionality that's essential for the "Internet of Things" to live up to the hype that's revolving around it. So it's no surprise that Bluetooth and the Wi-Fi Alliance are aiming to capitalize on the trend, in part by rolling out new features and initiatives.
The Wi-Fi Alliance on April 9 announced it is updating one of its most popular product certification programs to incorporate Near-Field Communications (NFC) "tap-to-connect." Taking advantage of the NFC feature, consumers with Certified Wi-Fi Protected Setup can easily set up secure Wi-Fi connections between devices – even those without a user interface, such as digital cameras, gaming consoles, security systems and smart home appliances, the industry association explains in a press release.
Market researchers at Gartner forecast there will be some 26 billion "Internet of Everything" devices on markets worldwide come 2020 — many of them Wi-Fi-enabled, the Wi-Fi Alliance notes.
"Wi-Fi Protected Setup gives consumers simplicity and peace of mind," Wi-Fi Alliance president and CEO Edgar Figueroa was quoted as saying. "We continue to evolve our Wi-Fi Certified programs to support market requirements today and in the future, all while taking security-protected Wi-Fi into the many areas where Wi-Fi is becoming popular."
Wi-Fi Protected Setup provides end users with three methods to set up secure Wi-Fi connections between devices: Personal Identification Number (PIN), Push-Buttion Configuration, and NFC. With NFC, end users simply tap two or more NFC-enabled products together to establish the wireless connection. "Wi-Fi Protected Setup then automatically configures the network name and activates WPA-2 security," the Alliance explains.
Launched in 2007, more than 10,000 devices have earned Wi-Fi Protected Setup certification, including wireless access points, wireless adapters, and smartphones.
"The NFC Forum is pleased to see NFC technology being embraced by the Wi-Fi Protected Setup certification program as we work together to simplify connectivity for the user," NFC Forum chairman Koichi Tagawa stated. "With NFC's easy, intuitive interface, users can enjoy a more convenient experience."