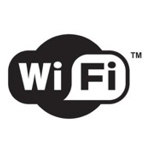 Growth in Wi-Fi 802.11ac shipments is being aided by the addition of new higher performance features, such as MU-MIMO, which will rise to account for nearly 65% of overall Wi-Fi access point shipments globally this year, according to ABI Research. The market research specialist expects momentum built up over the past year, during which 802.11ac Wi-Fi shipments rose to account for 39% of 2015's total, will continue as 802.11ac Wave 2 products are introduced.
The market debut of backwards-compatible tri-band access points will add to overall growth in 2016, ABI highlights in a press release. Supporting 802.11n and 802.11ad as well as 802.11ac, tri-band access points can connect to Wi-Fi networks running in the 2.4 GHz, 60 GHz and 5 GHz frequency bands.
Wi-Fi 802.11ac Shipments
"Wave 2 access points are based on a richer set of technologies in the 802.11ac specification," ABI managing director and VP Sam Rosen was quoted. "This includes MU-MIMO, which supports better efficiency for high density wireless environments. We forecast Wave 2 access points to spearhead 802.11ac shipments, with those shipments representing nearly 65% of total Wi-Fi access points in 2016."
ABI expects TP-Link will be first out of the gate when it comes to tri-band Wi-Fi access points with the introduction of its Talon AD WiGig (802.11ad) product line. It's likely to be another 1-2 years before tri-band access points gain market share, however, Rosen commented.
Zooming out to take a longer term view of the global Wi-Fi market, ABI predicts consumer access point shipments will surpass 204 million units, while enterprise shipments will reach 19.3 million units by 2020.
Market leading cablecos, as well as telcos, have been ramping up their Wi-Fi activities and businesses, which have expanded well beyond cellular backhaul to include operation of a growing number of hotspot networks, particularly in high-density urban markets and event venues. Cox, for example, in December announced it had launched more than 5,000 new Wi-Fi hotspots in Arizona, bringing the total number under the Cox Wi-Fi hotspot umbrella to more than 10,000.