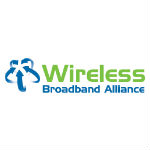 WiFi 6 is ready for its close-up. That's the essential takeaway from the Wireless Broadband Alliance's Annual Industry Report for 2020.
The industry group found that 90% of respondents are planning to deploy equipment that uses the nascent standard. And they plan to do so quickly: The survey found that 66% plan to deploy WiFi 6 before the end of next year. The respondents are from more than 200 worldwide telecom, technology vendors and enterprises.
"Although the WBA has been driving the adoption of Wi-Fi 6, with deployment guidelines and field trials, we were ourselves surprised at the scale of support that Wi-Fi 6 already has," WBA CEO Tiago Rodrigues said in a press release. "When such a large proportion of service providers and technology vendors have the technology in their short-term roadmap, it means that Wi-Fi 6 will very quickly become part of the landscape for service providers, enterprises and consumers."
Other findings from the survey reinforce the idea that the standard will find significant buy-in:
78% say that the 6 GHz extension is very important or important to their current or future network strategy.
About half said that the role of Wi-Fi or unlicensed spectrum was the most important factor in terms of strategy for network evolution and 5G.
Forty percent said that they would incorporate Next Generation Hotspot (NGH)/Passpoint before the end of 2020.
Thirty-seven percent plan to implement (NGH)/Passpoint but have not set a date.
IoT and vertical industry applications are expected to become the leading revenue driver for Wi-Fi within three years, with 45% saying it will be one of their top three expected revenue sources.
The Wi-Fi Alliance last month introduced the Wi-Fi CERTIFIED 6 certification program. WiFi 6 is based on IEEE 802.11ax, which the organization says offers almost four times the capacity of WiFi and supports a more diverse set of devices and applications. The technology is expected to be used in enterprises and in low power and low latency smart home scenarios.