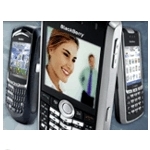 The battle for mobile operating systems dominance is on, and the odd man out may be Windows Mobile (WiMo). The news this week has been dominated by Google's Android platform. Once again, Microsoft's nemesis, Google, is stealing some thunder from a core Microsoft business unit. Conventional wisdom suggests that Apple's phenomenal success with the iPhone and the predicted growth for Android  comes at WiMo's expense, probably more than any other existing platform.
Within the North American market, smartphone mobile operating systems are currently dominated by Apple, BlackBerry, and Windows Mobile. But all indications suggest that Android is going to come in and disrupt that triumphant trio, and soon. Gartner predicts that Android will become the number two global mobile operating system by 2012, which probably would make it number one in North America.
Like WiMo, Android will be on multiple handsets (maybe as many as 30 by 2010), across multiple carriers. Its new partnership with Verizon, North America's largest wireless carrier, will certainly help fuel this growth. But unlike Windows Mobile, Android's trajectory is heading north, while WiMo looks to be heading south.
Its latest release, WiMo 6.5, isn't exactly impressing the market. If Microsoft has any interest in maintaining its place among the dominant smartphone platforms, can they do so alone? As of right now, probably not. That makes a RIM acquisition all the more interesting. It's been rumored before, but I would suggest, it probably makes the most sense now.
Should they pull the trigger, they practically guarantee maintaining their place among the elite mobile operating platforms. If not, they may find themselves odd man out, struggling to maintain market share.