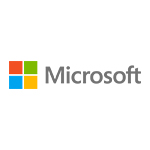 Could Microsoft be planning gigabit fixed wireless deployments – perhaps through service provider partners participating in the company's Airband rural broadband program? Comments filed by the company about FCC plans for the Rural Digital Opportunity Fund (RDOF) auction reveal some interest.
The first phase of the RDOF auction, scheduled to start later this year, will award $16 billion in funding for rural broadband deployments. Funding will go to the entity that commits to deploying service for the lowest level of government support in an area, with a weighting system favoring bids to deploy faster or lower-latency service.
The weighting system gives bidders the opportunity to bid in any of several service tiers, the highest of which calls for service supporting speeds of 1 Gbps downstream and 500 Mbps upstream.
Microsoft Gigabit Fixed Wireless Comments
Earlier this year, the FCC asked for comments on a variety of issues related to the RDOF auction, including a proposal to prevent providers intending to deploy fixed wireless from bidding in the gigabit tier if the providers did not previously report offering gigabit broadband as of December 31, 2018.
Microsoft was one of several entities that filed comments with the commission arguing against the proposed restriction. In its comments, the company said this restriction is not in keeping with the commission's stated goal of being technologically neutral in the RDOF auction.
"It is not technologically neutral to bar providers using fixed wireless technologies from bidding in the gigabit tier based on a snapshot of Form 477 data taken more than 15 months ago, thus precluding them from presenting more recent data and evidence, and making their case that their broadband networks deployed with the use of RDOF support will be capable of offering gigabit speeds by the first service milestone," Microsoft said.
Microsoft references comments from other opponents of the proposed gigabit fixed wireless restriction, including:
W.A.T.C.H. TV Company argues that fixed wireless technology that operates in the 28 GHz, 60 GHz, 37 GHz and other millimeter wave bands offers the technical capability and economic feasibility of delivering gigabit services in rural America.
The Wireless Internet Service Providers Association filed a list of manufacturers that are building and commercially distributing equipment that can enable gigabit service. WISPA also provided examples of providers that intend to commercially deploy gigabit services using that equipment. Among the providers were Watch, JAB Wireless and Aeronet.
Equipment manufacturer Cambium argued that a provider that has not yet deployed gigabit fixed wireless today should be able to obtain equipment to meet the initial milestone for the gigabit tier.
Microsoft advised the commission to permit service providers proposing to rely on fixed wireless to apply to bid in the gigabit tier. The commission could then evaluate the bidders' short-form applications on a case-by-case basis to determine whether an applicant is "reasonably expected" to be able to meet "the relevant public interest obligations in a state," Microsoft said.
Airband Plans?
Working through partner service providers, Microsoft's Airband program aims to spur deployment of broadband to three million unserved people in rural areas of the U.S. by mid-2022, primarily through the use of fixed wireless technology. Initial efforts have focused on deployments using vacant TV broadband spectrum on an unlicensed basis to support service supporting speeds of at least 25 Mbps downstream and 3 Mbps upstream.
In a recent interview with Telecompetitor, a Microsoft exec suggested that TV white spaces technology might be able to support speeds of 100 Mbps downstream in the future. But this is the first time we've heard the company talking about gigabit fixed wireless speeds, which could require the use of spectrum in higher-frequency millimeter wave spectrum bands and which also would likely need fiber to be brought closer to the end user to backhaul traffic from the fixed wireless access point.