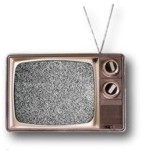 The idea of allowing vacant TV broadcast spectrum to be used on an unlicensed basis for mobile broadband is beginning to gain traction outside the U.S., where the idea originated. This week saw white spaces announcements from French research institute CEA-Leti and from Japan's National Institute of Information and Communications Technology (NICT).
CEA-Leti said it has received a government license to experiment with TV white spaces in Grenoble, France.  CEA-Leti said the license "stemmed from" an "innovative cognitive radio system" the institute had developed.
NICT noted that two Japanese companies – Hitachi Kokusai Electric and ISB Corporation – have developed what NICT said was the world's first prototype equipment meeting the 802.22 wireless regional area network (WRAN) standard.  That standard defines a long-range broadband wireless system that uses a dynamic database to keep track of where spectrum is vacant.
The concept of the dynamic TV white spaces database was first pioneered in the U.S. by technology development company Spectrum Bridge.  When the FCC in 2010 freed up vacant TV broadcast spectrum for unlicensed use  when managed by such a database, FCC Chairman Julius Genachowski said it was an opportunity for the U.S. to lead on wireless innovation – and ultimately that vision may be realized, at least to some extent. But as this week's announcements illustrate, U.S. companies won't be alone in developing white spaces technology.
I was a bit surprised that NICT was claiming the world's first 802.22 prototype, considering that the standard was finalized in 2011 and considering there is already at least one source for a pre-standard version of WRAN equipment. Carlson Wireless and Neul have collaborated on such an offering, which targets wireless ISPs in rural areas.
I asked Carlson Wireless about NICT's prototype and the company's CEO Jim Carlson responded to say that "We like the 802.22 standard but to utilize it economically there will need to be a chipset or ASIC manufacturer that supports it. I hope that would come in the next year or two." NICT did not respond to a request from Telecompetitor for additional information about its announcement.
I also asked Carlson about whether CEA-Leti's cognitive radio technology was anything special and he said most of the radios used for TV white spaces will be cognitive because they will need to make intelligent choices of frequencies based on time, location, frequency and power.
Dominique Noguet, head of the communication and security technology department for CEA-Leti confirmed that all white space devices will have cognitive features, offering up a definition of cognitive radio that was quite similar to Carlson's.
"Generally speaking a cognitive radio is a radio that adapts its parameters depending on its environment," wrote  Noguet in an email to Telecompetitor. "Here environment can be broader than spectrum availability and may include battery lifetime, cost of the connection, type of service requested, quality of service required, etc."
The good news is that as more companies take an interest in white spaces, there may be an opportunity for economies of scale. But picking up business overseas clearly won't be a cake walk for U.S.-based technology developers.