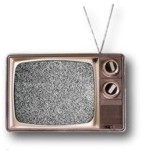 TV White Spaces spectrum is the wireless spectrum available from unused TV broadcast channels made available from the June 2009 digital TV transition. Proponents of the spectrum argue it's ideally suited for wireless broadband, kind of like a new and improved Wi-Fi experience. Some are calling it 'White-Fi.' It's not without controversy though. Some fear converting white spaces to broadband wireless use will create interference with existing wireless applications, including wireless microphones.
The FCC appears to be solidly behind converting white spaces spectrum into an unlicensed wireless band, again in a similar fashion to today's 2.4 GHz Wi-Fi band. Some critics of this policy argue the spectrum should be auctioned off for licensed use. White space backers include companies like Google, Microsoft, and Spectrum Bridge. Opponents include some television broadcasters, Qualcomm, and some existing broadband service providers, among others.
The FCC is set to vote on the issue at their upcoming September 23, which if approved, will establish the rules of how the spectrum will be used in the U.S. There is potential for white spaces spectrum to be used for other applications beyond wireless broadband, including smart grid and other M2M applications.  Proponents are very active promoting the technology. Microsoft is operating a White-Fi network on their corporate campus and Google is partnering with Spectrum Bridge on a couple of trials including a smart grid application and most recently, a telemedicine initiative in Ohio.