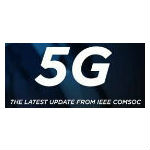 FCC Chairman Tom Wheeler wants the commission to study the possibility of using millimeter wave spectrum above 24 GHz to support 5G wireless service.
A notice of inquiry about millimeter wave is one of several wireless related documents that Wheeler is currently circulating within the commission. Other documents pertain to distributed antenna systems and the upcoming incentive auction of TV broadcast spectrum in the 600 MHz band.
The commission is expected to vote on Wheeler's proposals next month.
5G and Millimeter Wave
In a blog post Friday, Wheeler noted that early studies show that millimeter wave spectrum can "ultimately facilitate a throughput of up to 10 Gbps, a speed that is orders of magnitude greater than that available today. Our effort here is to learn about the technology and ensure a regulatory environment where these technologies can flourish."
Millimeter wave spectrum is already one of the prime technologies in use in small cells that boost wireless network capacity in high-traffic areas. Moving forward, a key advantage of the technology is that wide swaths of it are available, potentially enabling it to support very high-bandwidth data transmission.
Some stakeholders don't expect the technology to support long-range transmission. But Samsung recently claimed transmission at rates of 1 Gbps over a distance of up to two kilometers.
Small Cells and DAS
Small cells and distributed antenna systems (DAS) are the focus of one of two orders that Wheeler is circulating. Distributed antenna systems are similar to small cells in that they also aim to improve wireless capacity in high-traffic areas. DAS networks have been used for years to boost capacity in stadiums, convention centers and the like.
One of two draft orders that Wheeler is circulating aims to streamline DAS network deployments. In his blog post, Wheeler argues that his small cell/DAS draft order crafts "a far more efficient process for small deployments that do not trigger concerns about environmental protection or historic preservation."
Incentive Auction Items
Wheeler's other draft order and two related notices of proposed rulemaking (NPRM) are related to the upcoming 600 MHz incentive auction.
One of the NPRMs and the draft order aim to address how to avoid potential broadcaster-to-broadcaster interference as spectrum is re-allocated, or re-packed, moving some of those broadcasters retaining spectrum to a different portion of the 600 MHz band. Repacking will be necessary in order to free up a consistent swath of 600 MHz spectrum nationwide for use by wireless carriers.
As Wheeler explained, the draft order and NPRM also aim to determine a methodology to predict potential interference between broadcast and wireless operations in the same or adjacent markets in the 600 MHz band. That would seem to be a good idea, considering that for years after the 700 MHz auction, stakeholders argued about the impact of operating a mobile broadband network in metro areas that have a TV broadcaster operating on Channel 51.
Wheeler's second NPRM focuses on low-power television stations and TV translators. In the NPRM, Wheeler aims to explore "various actions the commission can take to mitigate the potential impact of the incentive auction and the repacking process on these stations."